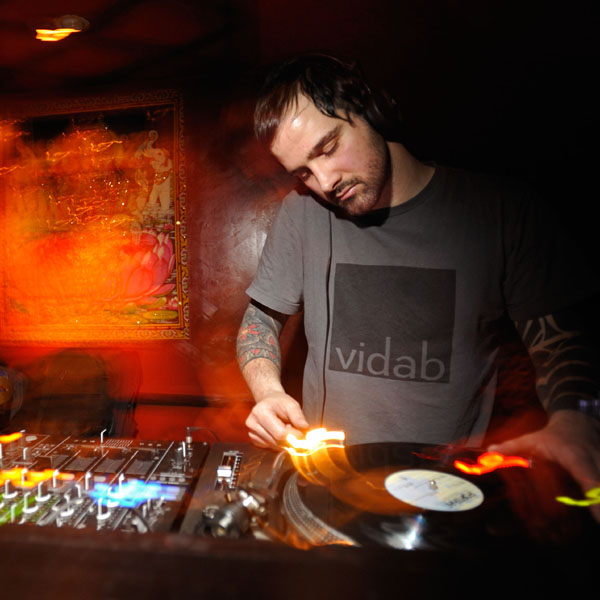 Artist
OLIVER DEUTSCHMANN
Berlin based DJ, producer and label owner Oliver Deutschmann announces his debut album, 'Out of the Dark', will be released on vidab records in March, 2013.

Oliver runs vidab with label partner Stephan Hill, together curating an impressive catalogue of quality, raw and analog-infused house and techno. He also created the Falkplatz label as a further outlet for his energetic A&R tendencies.

Firmly established in the underground, Deutschmann has stood behind his unique brand of 4/4 beats for more than a decade; a permanent fixture at Panorama Bar for over 4 years with his dubby, pushing house vibes, old school drums, intense peaks and driving modern dramatics.

Developing a strong signature sound, Oliver translates real emotion and atmosphere into his productions, with bold, crisp and powerful drums, resonant, textural synthlines and a stylish talent for keeping things locked down to hypnotising effect.

Each element coming to life through his analog recording chain, the results we find on '... Dark' are Deutschmann's most precise, powerful and honest yet. From the bold intro of 'Fever', with its soaring 80s synth vibes, a string of incredibly crisp tracks unfolds, reaching early heights with the futuristic story telling of 'New World Order', then swooping into the depths with the melancholic 'Sadness Descends'.

The first single to be released from the album will be three remixes. This pre-release single will be packaged with reworks from fellow vidab conspirators Tomas Svensson, Hiver and Stephan Hill.

One of his first releases on vidab, 'Siem Reap' receives a new treatment for 2013 and comes on as strong as ever, an exercise in reduction in the classic Detroit-meets-Berlin tradition. While 'L.O.V.E' employs a similar heads-down approach, yet at a slower pace, creating one of the most heated club moments on the album.

Binding it all together is Oliver's distinctive use of building synth lines, each carefully tuned synth melody filtering, overlapping and shimmering through the lovingly produced tracks. 'Die Tiefe' is a perfect example of this then, or the surging epitaph of 'They Bleed Glitter', with its tearily beautiful and simple wash of synth melodies.

'Out of the Dark' is Oliver's personal response to the world around him. Indeed, its a tough world sometimes, and just like the music within, we're often reminded it can be a beautiful, and inspiring one too.

Oliver Deutschmann kicks things off with the official release party at Panorama Bar on February 24th 2013 - the album tour will then run throughout the summer.



Trains
Oliver Deutschmann Remix

(5:14)
2022-11-25

2022-11-18

Gym
Oliver Deutschmann Remix

(6:02)
2022-10-14

2022-10-14

2022-09-12

XX
Oliver Deutschmann Remix

(5:08)
2022-09-02

LSD
Oliver Deutschmann Remix

(6:15)
2022-08-19

2022-07-22

2022-07-22