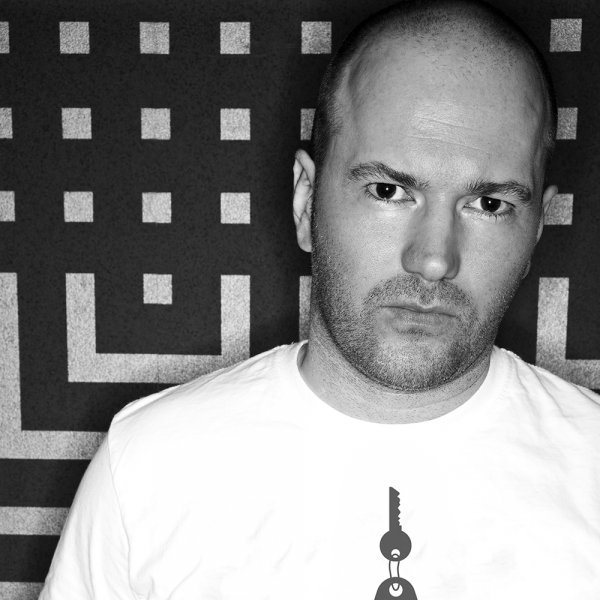 Artist
CONAN LIQUID
Conan Liquid, one half of the successful DJ and production team "Liquid People" has now decided to spread his wings and become a solo producer and DJ in his own right.

It is a story of passion, ambition and many coincidental factors that could only ever have been mapped out for Conan by the hands of fate.

Not even high enough to reach the turntables or even a control desk Conan's musical journey began at the tender age of only 6 years old where he learnt the art of playing the drums and by this he developed his unique timing and sense of rhythm. Coming from a musical family Conan began to draw influences from many different genres of music from across the globe.
5 years on still only 11 years old Conan was splicing and mixing hip hop and disco on reel to reel and cassette.

Conan's turntable journey started out by playing hip hop records and in 1987 he heard the classic late 80's gem Ten City, "That's the way love is" The popular piano house backbeat typifies the sound of the time, after hearing such a great track he decided to spread his wings into house.

Conan's first release came out in 1993 under the alter ego "Logue" then followed by several exclusive white labels under the same pseudonym. In 1998 the light started to shine much brighter for Conan Liquid releasing his first major hit under the name of O.S.O.T.A entitled "sunny's theme" which was signed to New York house giants Strictly Rhythm.

Following on in the year something new and exciting was on the horizon Conan and Dan Smith met and found that the musical chemistry between them was perfect and Liquid People was formed. Conan still continued with his solo projects both in the studio and behind the turntables but putting most of his time into the soon to be massive "liquid People" outfit.

Conan has captivated dance floors the world over with his solo and Liquid People projects which have been championed by the best in the business inc Masters at work, Todd Terry, Pete Tong, DJ Spen, Tony Humphries to name just a few...with an extremely impressive discology featuring tracks on many major house labels inc MN2s, Defected Records, Strictly Rhythm, Z records, Africanism and Catch 22. Conan has also remixed tracks for many world famous artists including Ashanti, Lighthouse Family, Talking Heads,Todd Terry and All Saints to name just a few...

Conan Liquid has recently released tracks with house giants Strictly Rhythm (how ironic the label where Conan's first big break came) and the releases have been championed by the likes of Kenny Dope, Todd Terry, DJ Spen and many other major artists and DJs.

As much as he has rubbed shoulders with some of the worlds most famous he is most in his element behind the turntables entertaining the masses...and after a decade as a professional DJ has taken to working in the studio and Dj solo again playing at some of the biggest clubs the world has to offer.
2019-11-10
2019-11-10
2019-10-28

2019-10-25

2019-10-25

2019-10-25

2019-10-25
2019-09-23

2019-08-09

2019-08-09