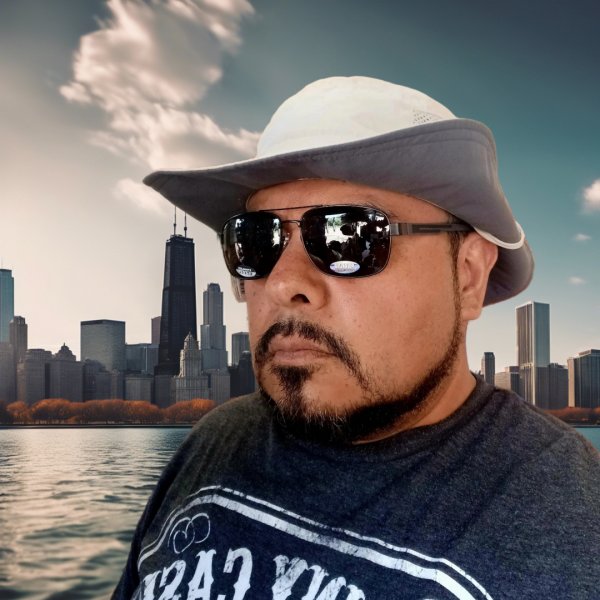 Artist
VICTOR M
Victor M hails from Chicago, the birthplace of House music. Like many of his peers, he was drawn into the early electronic music scene of Chicago House, Acid, Techno, and Latin House.

Victor has been spinning since the mid 80's, starting off at house parties and eventually holding residencies at renowned clubs and trendy bars throughout the 90's and thereafter.

His DJ style is largely influenced by the House mixes he heard from the WBMX-FM Hot Mix 5 radio DJs, and also the packed nightclub dance floors he entertained, but mainly from some amazing DJs he's had the honor to play with throughout his career. Just to name a few, Farley "Jackmaster" Funk, Mickey "Mixing" Oliver, Wayne Williams, Cajmere, Kid Enigma, Lego, and many more Chi-Town favorites.

Currently, Victor has released Afro and Latin House tunes on Union Records, Tru Musica, Poontin Muzik and Souljack Digital, Etc. His track "Bailalo Y Gozalo" got remixed by the great Peppe Citarella and master remixer Mijangos, which reached number 2 in the Afro/ Latin/ Brazilian chart (March 2021)

Grateful to still be in the industry after many decades, Victor hopes to continue producing and working with individuals who share a relentless passion for underground House and deep grooves.

2021-03-26

2021-03-26

2020-12-25

2020-12-25

2020-09-25

2020-09-25

2020-09-04
2018-06-08
Romantze
Ok Corral & Victor M Remix

(7:14)
2017-06-27
Romantze
Ok Corral & Victor M Remix

(7:14)
2017-06-27