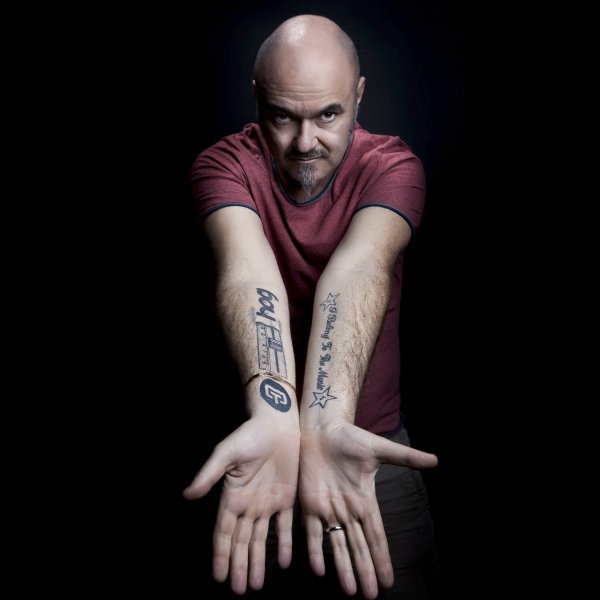 Artist
GIANNI BINI
The Youngest know Gianni Bini for his high positions on the House Chart since one year, exactly when he got back to his first love, "House Music, leading him to position n. 6 between the most prolific House Dj's of 2014, ahead of great artists such as Dennis Ferrer or Todd Terry, reaching many times the chart tops with his singles and remixes.…. but the most know that for more than 20 years, he produces pop & dance music and remixes for international artists such as Jamiroquai, Simply Red, Whitney Houston, Diana Ross, Vasco Rossi, Kylie Minogue and many others.

Gianni starts his music adventure in the latest 80's, as Deejay in the Tuscan Clubs. In the early 90's he starts expanding his horizons creating a little recording studio where he could elaborate his music ideas creating productions which left their footprint in the dance scene, not only in Italy.

Together with Fulvio Perniola , he starts the Fathers of Sound project, with which he affirms his sound and binds his image to one of the most famous clubs in England, Renaissance, one of the most important organizations in the Uk which discovers him and calls him to take part of the Dj Booking Agency, creating a relationship that will last for many years binding his name to clubs such as Ministry of Sound, Cross, Wobble, Que Club, Tunnel and many others in the Uk;
Pacha, Amnesia, Space and KU in Ibiza, and many tours in South Africa, Mexico, Australia and Singapore.

Meanwhile he produces singles and remixes for the best world Majors , imposing himself as the most known Italian house reality in Europe.
The popularity reached through his productions strengthens relations with English DJ's and Producers which will help him increase and affirm his own sound. Thanks to his work quality he capture the attention of many "Guru's " like Pete Tong, Danny Rampling, Sasha, Dave Seaman, John Diweed, all top Deejays in the music scene in England.

In 1996 he creates the "Ocean Trax" and the "House of Glass Studios" with Paolo Martini : one of the best studios in the world (nominated also this yeas as one of the best 4 in Europe from the magazine "Resolution") and point of reference for the dance-house worldwide scene. After taking care of his "roster" artists and labels which were headed by Ocean Trax, creating worldwide successes like Soul Heaven (The goodfellas), Disco Down (House of Glass), Makes me love you (Eclipse) and brands like Bini & Martini, Fathers of Sound, Network he dedicates himself to the production of Pop/Dance emerging artists collaborating with Italian Major labels like Sony Music and not only.

In the House Of Glass Studios, Gianni has arranged, recorded, mixed, produced and/or remixed for Whitney Houston, Jamiroquai, Backstreet Boys, Gabrielle, Kylie Minogue, Simply Red, Diana Ross, Eternal, Raffaella Carrà, Vasco Rossi, Mario Biondi, Paola & Chiara, Daniele Silvestri, Donatella, Chiara Civello, just to mention a few.

From 2014 he created and manages his own blog ( www.giannibini.it) which in short time is already a point of reference for all the electronic music (and not only) , software and pro-audio equipments fans, with more than 1000 registered members and more than 65.000 streams.

2020-07-24

We See
Gianni Bini Vocal Mix

(6:05)
2020-03-27

2019-12-22

2019-08-19

2019-07-29

2019-06-28

2019-05-31

2019-05-31

2019-05-24

2019-05-24