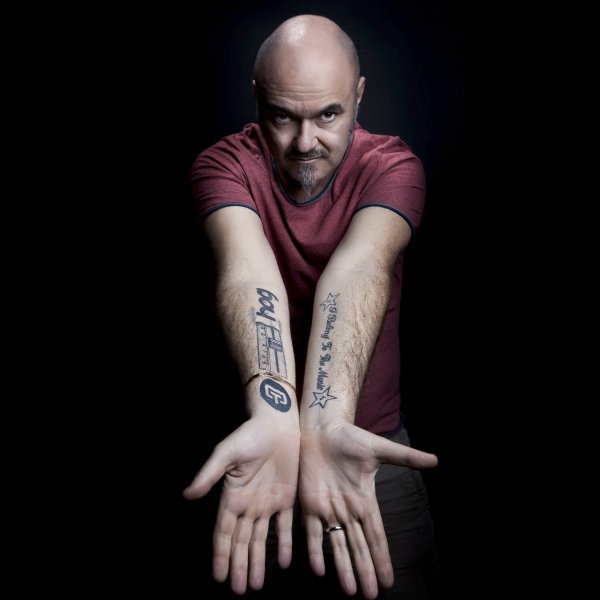 Artist
GIANNI BINI
The Youngest know Gianni Bini for his high positions on the House Chart since one year, exactly when he got back to his first love, "House Music, leading him to position n. 6 between the most prolific House Dj's of 2014, ahead of great artists such as Dennis Ferrer or Todd Terry, reaching many times the chart tops with his singles and remixes..... but the most know that for more than 20 years, he produces House pop & dance music and remixes for international artists..

Gianni Bini began his adventure in the world of music in the late 80s, as a DJ in the clubs of Tuscany. In the early 90s he began to broaden his horizons by creating a small recording studio where he could develop his musical ideas, creating productions destined to leave their mark on the dance scene, not only in Italy.
Meanwhile he produces singles and remixes for the best world Majors , imposing himself as the most known Italian house reality in Europe. The popularity achieved through his productions is the basis of the relationships with the British DJ and producer that will help you develop and assert your sound. Thanks to the quality of his work, he captures the attention of "gurus" like Pete Tong, Danny Rampling, Sasha, Dave Seaman, John Digweed, Grant Nelson, Joe T Vannelli, Alex Neri, Todd Terry, David Morales, Erick Morillo and all the highlights of the British music scene.
In 1994 the "Renaissance", one of the most important organizations in the United Kingdom, called him to be part of their DJ agency, creating a relationship that has lasted for years and which will link his name to that of local historians such as Ministry Of Sound, Cross , Wobble, Que Club, Tunnel and many more in the UK, Pacha, Amnesia, Space and KU/Privilege in Ibiza, as well as numerous tours in the USA, South Africa, Mexico, Australia and Singapore e ASIA ..
In 1996 he Found the "Ocean Trax records" and "House Of Glass Studios" one of the most important studios in the world (this year nominated among the top 4 in Europe by the prestigious "Resolution" magazine) and a reference point for the Dance scene throughout the world. After having curated for years the artists of their "Rosters", and the various labels that were part of Ocean Trax, creating world hits such as "Soul Heaven" (The Goodfellas), "Disco Down" (House Of Glass) "Makes me love you "(Eclipse) and brands such as Bini & Martini, Fathers of Sound, HOG, The Groovelines and Netzwerk (Dance Scene)..
In the House Of Glass Studios, Gianni Bini arranged, recorded, mixed, produced and / or remixed some of the most important national and international House Djs, and artists like Whitney Houston, Jamiroquai, Backstreet Boys, Gabrielle, Kylie Minogue, Simply Red, Diana Ross, Eternal, Raffaella Carra, Vasco Rossi, Mario Biondi, Paola and Chiara Daniele Silvestri, Le Donatella, Chiara Civello, Fedez, Francesco Gabbani, Marcella Bella, Simone jay, Gwen Stefani, Pharrell, Eros Ramazzotti, Alexia, Gianna Nannini, Paola Turci, Gianluca Vacchi, Karima just to name a few.
Today Gianni Bini continues to do music productions and projects for Ocean Trax Records and Majors Labels. Weekly Resident DJ in more than 28 Radio around the world and Summer Regular Guest Dj In his Versilia Coast together Lorenzo Spano and Liz Hill.
He remembers with Pleasure 2018 as great year with his Special appearance in Miami Beach with some friends at the Surfcomber Hotel.
Gianni Bini recently hits 1200 records on Ocean Trax.

2023-06-23

2023-04-14

2023-02-17

2022-11-01

2022-10-21

2022-08-19

2021-11-29

2021-09-10

2021-08-20