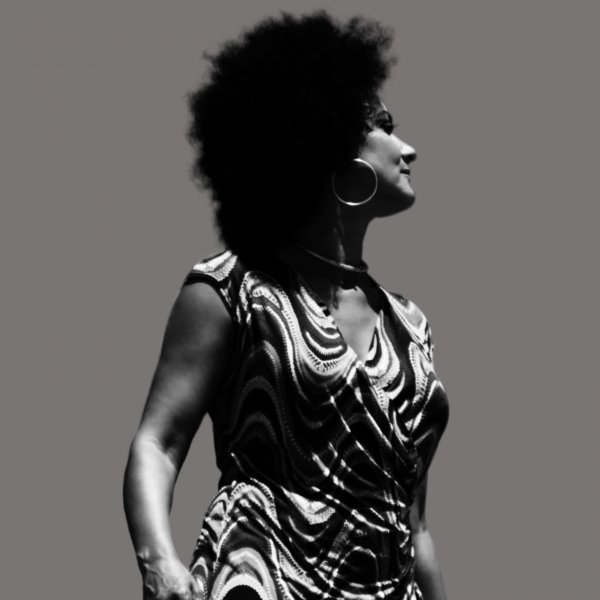 Artist
ANGEL JOHNSON
Angel Johnson began her DJ career in 1991. A veteran of her trade and a pioneer in helping break the stereotype of what was once considered a uniquely male vocation, Angel's earned her place in the UK house scene's hall of fame.

Rewind to 1983 age sixteen armed with a fake ID and the desire to dance Angel became a regular on Nottingham's underground club scene, which served up a selection of jazz funk, electro, soul and rare groove, light years away from anything she'd ever heard before. After many years as the proverbial club-diva, Angel got a job as a barmaid at Nottingham's infamous Venus club. A year later she decided that she fancied a shot on the other side of the decks. Angel borrowed some turntables, bought a load of vinyl and spent the next three months beat matching until she'd taught herself to mix. She delivered her first mix-tape to renowned club promoter James Bailie. On the strength of that mix he booked her to play at Venus on New Years Eve 1991 alongside a prestigious lineup and the rest, so they say, is history!

It's hard to list all the achievements of someone with more than twenty-five years in the industry but playing legendary clubs like Venus, Hacienda, Ministry Of Sound, Pacha Ibiza and her residency at Stafford's Swoon rank highly in Angel's repertoire, along side travelling the world to countries far and wide delivering her dynamic groovy mix of quality House music.

As well as being a respected DJ, Angel has a history of releases under her belt and most recently produces music for labels like Seamless, MVMT, Motion and her own imprint Ocata Records. Although more predominantly she writes and produces music under her artist moniker Venus In Motion. Her debut album Walking in Limbo was released in 2007 on Blanco y Negro records. Her second album Somebody's Heaven was released in 2013 on Seamless recordings and her 3rd and latest album Liberation was released on Ocata Records in 2018. Venus In Motion can frequently be heard drifting out of the worlds coolest lounge bars and sunset strip cafes, tracks are readily available on the top-selling chill out compilations and regularly play-listed on discerning radio stations across the globe.

Angel Johnson knows music and has earned the reputation of being a DJ that delivers. When she plays everyone is guaranteed a fantastic night!

2020-09-11

2020-09-04
2020-08-24
2020-07-31
2020-07-10

2020-07-03

2020-07-03
2020-06-05
2020-05-22
2020-05-04