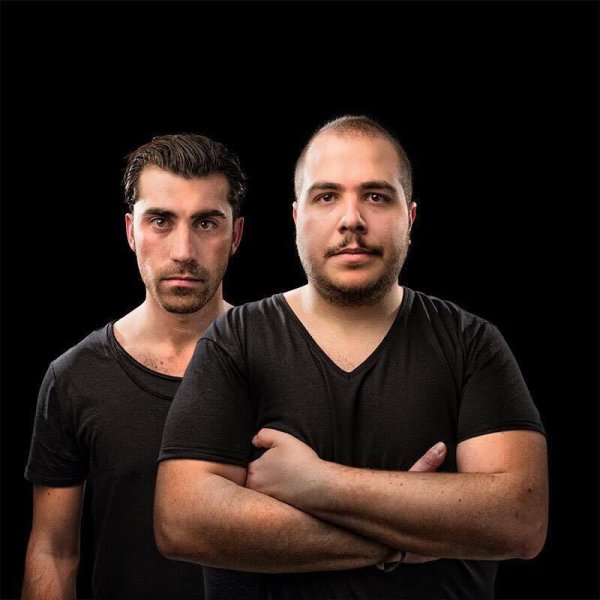 Artist
THE SCIENTISTS OF SOUND
The Scientists of Sound began in 2012 when Roberto Reale and Fabio Giunta, both DJs specialising in Afro, Soul and NuDisco,came across one another and realised they shared the same musical influences.
Roberto Reale started his DJ career in 2001, playing in various clubs and dipping into the world of radio. Fabio Giunta, took the same route
in 2000, becoming a resident DJ in various clubs and selecting the music for exclusive fashion parties etc, utilising his vinyl collection.
Today, The Scientists of Sound are Production Assistants for "VJSinc"the production company owned by legendary DJ and Producer Victor Simonelli, one of
the major players in House Music and owner of several
record labels including Bassline Records, Unkwn Records and West
Side Records.
During their careers, The Scientists of Sound have collaborated and played with many house music artists such as Tony Humphries,
David Morales, Joey Negro, DJ Spen, Victor Simonelli and many record labels,
such as: Quantize Recordings, Tony Records, Expatriate Records,
United Music Records, Bassline Records, Unkwn Records.

They are known, not only in Italy but abroad.
Sets include Holland, Amsterdam (Ade, Amsterdam Dance Event); Malta,Gozo
(Sunscape Festival, Shadow Lounge Club e Moulin Rouge Party - Les
Chambres Secrètes) ; Spain, Alicante (VB Weekender) León (Glam Theatre) ; Sviss, Basel
(Excellent Club); Italy Treviso (Urban Klub); Taormina (Lido Stockholm);
Catania (Officine 83, Afrobar Playa e Maeva Barbara Beach); Pantelleria
(Altamarea Club); Agrigento (La Sesta);
Mazara Del Vallo (Lido Costanza) ; Salerno (World House Festival);
Trapani (Otto e Mezzo Club, Sicily Fest Djoon).

2022-12-02
2022-11-21

2022-08-12

2021-11-03

2021-01-27

2020-11-20

2020-07-03

2019-09-20
2019-07-08

2019-07-01