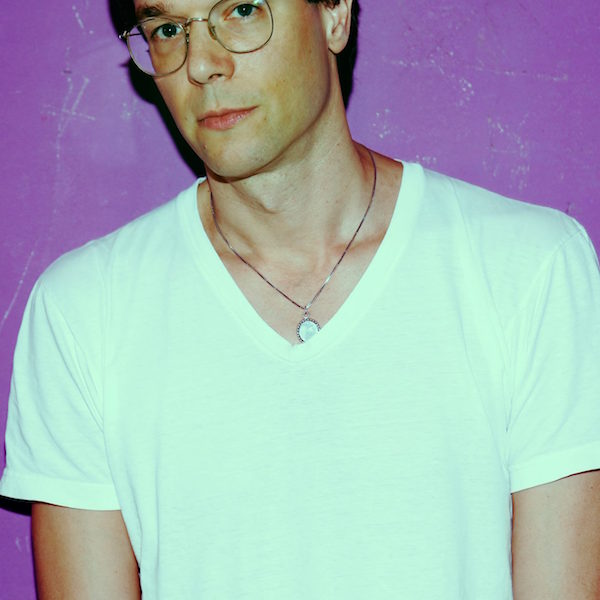 Artist
ROMAN FLüGEL
One of the biggest names in the German electronic music scene. Active since the early 1990's, Flugel is a chameleon visiting many styles from ambient/idm to house, techno, electro and leftfield. Works solo or with long time partner Jorn Elling Wuttke. Also co-founders of the Ongaku/Klang/Playhouse labels.

It all started with one of these Chicago Trax compilations on
DM/STREETSOUNDS. As a reaction to his thirsting for more of these crazed
beats from overseas and with a view to his tight budget, the greatest hits of
these expensive imported 12" singles were soon released in the form of a
compendium.

This opened Pandora's box, for very young Roman Flügel, too. Innocently
given to him by his elder brother as a present ("He probably had no idea what
he was about to unleash and just wanted to give me some new music"), the
dazzle of the unrefined and feverish dance music, furnished with just a few
drum machines and inexpensive synthesizers, turned the whole world upside
down for the cultivated music pupil from Darmstadt. After several evenings at
Sven Väth's renowned Omen club, few kilometres further up north, and his
mind was made up. Memories of the atmosphere at the legendary Warp or
Underground Resistance label nights has put a smile on Flügel's delicate face
ever since - a man who would also make a fine figure as a literature lecturer,
poet or thinker. "LFO's bass, once they had set up their massive range of
equipment, was unbelievable," he says laughing.

It didn't take long before the well-trained ear tried out more than just classical melodies. Little by little, he collected a vast array of equipment, bringing forth his first sound experiments and enough courage to give a demo tape to indie fan (that's what music magazines like Zillo used to call people like that back then) Jörn Elling Wuttke. The latter was a well-known face in Darmstadt's music scene and often enthused about new electronic music. In him he had found the right partner and Wuttke could hardly believe his spellbound ears.

Roman also champions the cause of this in his job as an entertainer. Tried and
tested by the stadium and pop hit "Rocker", Flügel and Wuttke can be proud
of being able to set any auditorium in the world on fire with their live set.

DJ Roman Flügel can say the same of himself. Be it his sets at Offenbach's
Robert-Johnson, Amnesia on Ibiza or Berlin's Tollhaus Berghain/Panorama
Bar: instead of disappearing in trivial and meaningless elevator clicks, he
prefers to make his way through 20 years of "rave". Contemporary music that
includes bleeping house or quirky techno meets futuristic Italo-disco and
electronica devoid of all provenance. There was a time when you'd call that
kind of sound acid house, released cheaper by the dozen on compilations. It
all turns full circle again.

2023-04-21

2023-04-21

2023-04-21

2023-04-21

2023-04-21

2022-12-02

2022-09-23

2022-08-12

2022-06-17