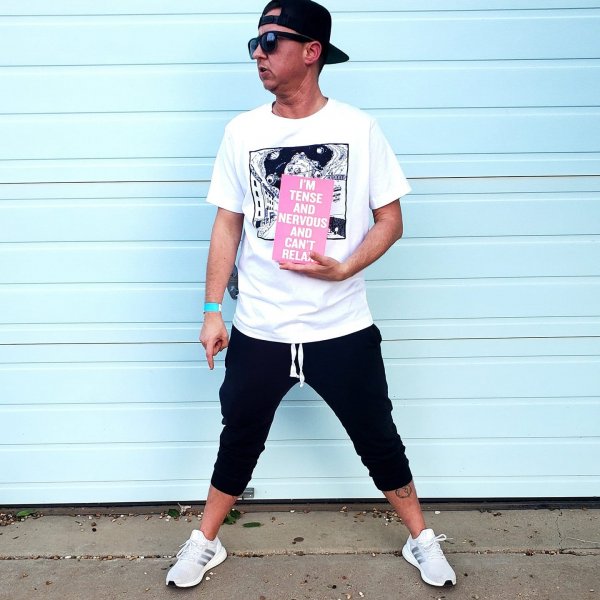 Artist
MEEMS
Hailing from the dust covered Plains of West Texas, Meems' first love of music came in the early 80s when he'd hear "Bad Bad Leroy Brown" over the radio. Meems grew up exploring all music types but developed a real love for all things Funky and Soulful. With his biggest passion being Hip Hop and Hip Hop Culture, he began collecting and playing records at parties. Raised in a small town isolated far away from any major city, reading magazines and jamming with a few like minded friends were the only way back then to study and practice DJ culture. Meems remembers meeting other local House Heads in the early 2000's.

Meems started Djing in 1999, joined the Sugar Shack Crew in 2005 and began his journey with production in 2012. He became a record label owner in 2013, and graduated with a degree in Audio Engineering in 2015 and has been signed to several of the Jackin House underground's most prolific labels.

With very little experience in production, he managed to carve out tunes that hit the charts. His track "On My Way" [H.A.R.D.] hit #19 in 2014 on the Jackin House Top 100.

What makes him stand out the most is his inability to read or write Music, yet still possess the ability to mimic sounds and play instruments he's been exposed to. He calls it a gift. Meems has no boundaries when it comes to style. From Techy to Disco, Deep to straight Funk, to Jazz fusions, to Hip Hop inspired flavors. As long as it bumps & has a positive message with a lil edge to it, he'll make it happen.

Meems set out on an spiritual journey to find his true self and went on hiatus from the studio from 2016-2020... and after 4 years he's back, recharged and ready to crank out some more of that feel good Music for all yall!

2020-08-31

2019-12-13
2016-01-08
2015-10-19
2015-10-05
2015-09-04
2015-09-04
2015-08-17
2015-07-03