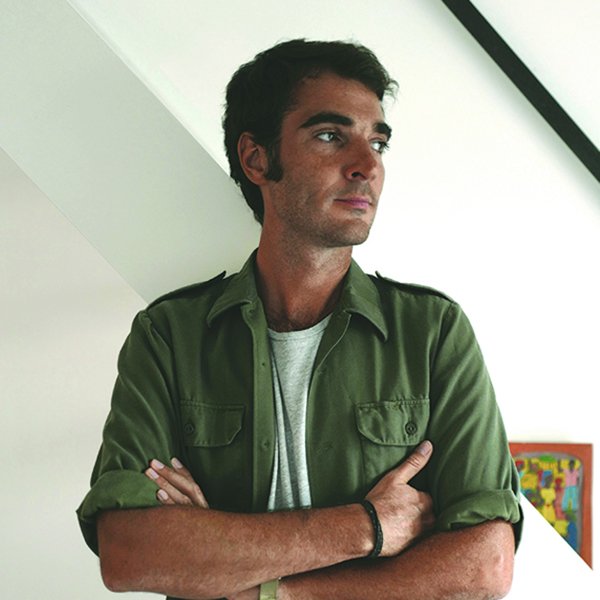 Artist
ARNO E. MATHIEU
ARNO E. MATHIEU

Founder of Clima Records, Arno Emilien Mathieu adopts fusion as the guiding vision of his esthetic since his first step in music productions in 1999. Influenced by his parents´ jazz records, NYC Deep House and Techno from Detroit, he releases a fusional universe, filled with the emotion that life forms inspire him. Rhythmic and narrative, Arno's music tells stories to the dancing body, to better touch the spirit that vibrates.

It is this esthetic that brings him to collaborate with artists such as Tokyo Black Star, Markus Enochson, Juju & Jordash, Manoo, Dj Gregory a.k.a Point G, or Japanese producer Kuniyuki Takahashi, asking them to reinterpret his music on Clima Records.

Curious for new meetings, Arno broadens his fields of expression beyond the club culture to other domains. On the occasion of a request he received on the theme of the quest for the art exhibit "Elusive Dream", he composes "History of A Quest". Arno follows a natural path between graphic arts and music, as a return to his student of arts past, he builds the link between sound and image.

This represents for him a renewal in his way of conceiving his work. It is no longer the music that guides his cravings but more a guiding idea that leads the creative process.

This openness towards art in general also gives him the chance to work with the young Spanish film director Maria Cifuentes, by creating the music for her short film: Despertar. Produced by Partizan, company which also works with directors such as Michel Gondry or Quentin Dupieux, the film has made its mark in independent film festivals. Arno's track for Despertar, also gets support by Techno master him self Jeff Mills, under his dance-able version released on Clima Records.

Throughout these different experiences, Arno E. Mathieu continues to grow the trust of a major artist of the alternative NYC scene, Joe Claussell, that decides to distribute Clima Records music through the solid network of his Atypical Dopeness structure, dedicated to few selected artist and labels.

In 2017, Arno E. Mathieu releases a serie of 3 new records, introduced as 3 phases extract from a forthcoming album concept called "Circumstances Of Chaos".

In this new project, every note, word and texture has been imagined, composed and arranged to describe a chronology of moods, feelings and perspectives, that result from a surrounding chaos after the Paris terrorist attack that happened in Arno's neighborhood.

This album includes featurings such as, legendary Nyc-Haïtian House producer Jephté Guillaume, Japanese singer Yurai, and french old-school house producer Julien Jabre.

Discreet music activist, but recognized within the electronic music scene, Arno E. Mathieu has also released music on labels such as Deeply Rooted, Yoruba, Realtone, Deep Vibes Recordings, Mule Music or Nu Moment.

2022-10-28

2022-10-28

2022-10-28

2022-10-28

2022-10-28

2022-10-28

2022-10-28

2022-10-28

2022-10-28

2022-10-28