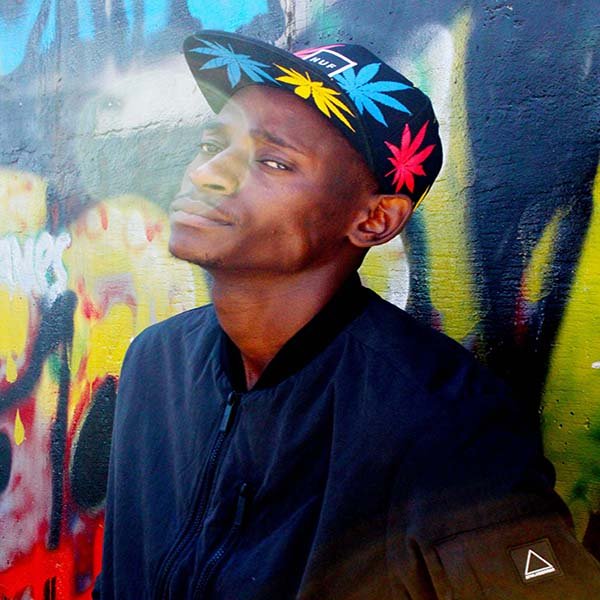 Artist
LUUDRUMMA
LuuDrumma
Born on the 3rd July in Limpopo(Polokwane) real name Makapane Edward Chauke, really can't live without music. LuuDrumma began his career in 2004 after being introduced by his big brother " Matthews Biggmatt" Chauke to Music production .His style of music range from: Afro-beats, Tribal, Deeptech, soulful and more specifically House music in general. He is currently building a reputation for himself as an Artist, and more precisely for his capacity to produce music which is accommodated by the ear. His style of manipulating drums, orchestral Instruments, synthesizers, heavy baselines and other electronic instruments LuuDrumma has proved that he can provide a unique and different sound every time he delivers a release.

He released his first solo single titled "Ke Mokwapa" with his own record company called "Young Native Afrika Records" which was started in 2012 by him, Bison Beats, DeeYoung Deep & Young DJ. The song made waves on AfrodesiaMp3 Top100 Charts within only a week of release, sitting well at number 26. He later left his own label to try something different. In 2013 he was approached by one of Angola's super producer namely Eddhi Cheq(May His Soul Rest in Peace), and was requested to join the Mwango Movement Team. He joined Mwango and he made a name for himself immediately after being recruited. He later left in an attempt to further pursue his dream as he started his own label in 2015. All 5 releases feature on all Traxsource charts, from Afro Top100, Afro Essential Charts, Hype Charts and Weekend weapons charts.

LuuDrumma has worked labels/Artists like : Nulu Music NYC, Global Deep Recodings,Tahir Jones , Eddhi Cheq, Blaq Sons, Sound Chronicles, Darbuka Tribe, Walkman, Queen Of Hearts, Tsj, Tapes, BlackChild, Miss P, Darian Cruise, Refilwe, DeeYoung Deep, Knine Tseki, Raw Deep, SOA just to name a few .

His music has feature on a number of big podcasts hosted by Gogo Music, David Montoya's Modern Soul Radio podcast, Deejay's Lounge, Aluku Rebel's Qhradio show, Miguel Lin's podcasts, Mwango podcasts just to name a few.

He has attracted big names and radio stations who added his sound to their playlists. Names such as DJ Mbuso, Mr Mama, Deepak, David Montoya, Boddhi Satva, Vick Lavender, Ralf Gum, Themba (Gogo Music), House FM, THE BEAT LDN 103.6FM(UK), DRUMS RADIO, 1MIX RADIO, KEXP FM SEATLE,YFM,RADIO TURF 103.8FM, BRM FM, LionafriQ EDM Radio just to name a few.

More is yet to come from LuuDrumma. Stay Tuned.
2018-01-04
2017-12-29
Tears
Original Mix

(7:34)
2017-12-28
2017-12-21
2017-12-17
2017-10-22
2017-10-12
2017-09-24
2017-08-06
2017-08-06