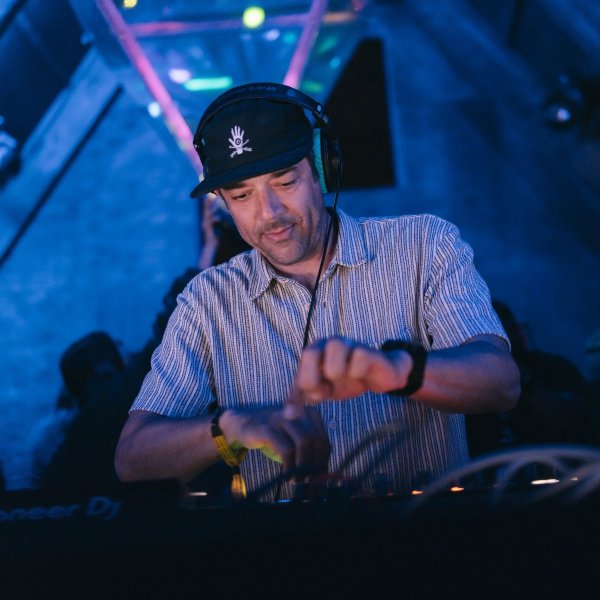 Artist
DOZA
Doza is very aware of the effect the gloomy Seattle climate has on his music. It's even a point of pride. The weather can drive the city's music makers indoors and underground, where they cooperate on technique, equipment and events; music makers like Pezzner, Lusine, Hanssen, Raica, Mat Anderson. The camaraderie influences the music, as does the low light. Any fan of deep house has likely heard his music. Doza (Carlos Mendoza) is best known as half of LawnChair Generals, the prolific and travelled House DJ/production duo of the early 00's. However, Doza's solo sound could be considered deeper, darker, more textured than the early works of LawnChair Generals.

The first Doza remix of Hanna's "Time" on Viva Recordings in 2002, with its dubbed-out pads and hypnotic rhythms, foreshadowed his future body of work. Doza's heart-swelling remix of Alexander East's "Believe En Me" has remained a favorite in sets worldwide since its release in 2008, inciting motion and emotion in equal parts. Doza's single "Ixchel" was released early summer 2015 as part of Get Physical's "Barcelona Gets Physical 2015"and "Rewind 2015" compilations, and has been charted and podcasted by M.A.N.D.Y., Keinemusik's David Mayer, Sasha and others. His first solo E.P. simply titled "The Doza E.P." was released on Doc Martin's Sublevel Records in August and received support from Lee Burridge, Eddie Richards, DJ Three, Luke Solomon, and Danny Howells, among many others. His "in Waves" E.P. released on Supremus Records with love from John Digweed, Dusky, Maceo Plex, Stacey Pullen, and Steve Lawler, received a 5-star review from DMC World Magazine. These three releases exemplified Doza's recurring theme: simple and articulate rhythms carrying strong and evolving narratives that draw the audience in.

In 2015 Doza partnered with Pezzner and Michael Manahan on Hunt & Gather Records to deliver forward-thinking music to the world's discerning dancefloors. The latest fruits of this union are Doza's disco-tech stormer "The Nautilus" followed by chord-bliss "Andy, Wally & Ray", released to enthusiastic support from international artists Âme, Dixon, LTJ Bukem, Danny Tenaglia, Seth Troxler, and more.
2020-11-20

2020-11-12

2020-10-30
2020-09-11
2020-08-28

2020-08-07
Find A Way
Tholo Mashika & Doza Afrofusion Soul Mix

(7:02)
2020-08-03
2020-05-22
2020-05-20
2020-03-20