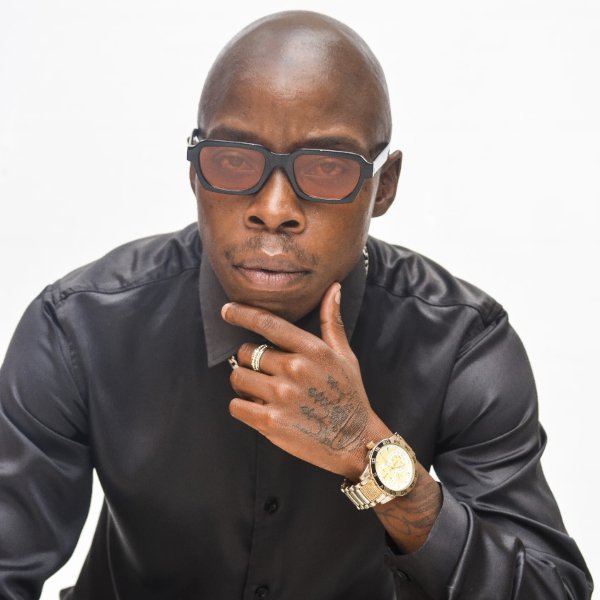 Artist
DJ GENERAL SLAM
Dj General Slam(real name Katlego Nombewu) born 20 July and raised in Pimville Soweto(South Africa) is a Public Figure,qualified sound engineer/record producer and a DJ.He started in the entertainment industry as an extra on a leading drama show then became an actor this was around 1999 to 2004.His career in this music business industry as a music producer and a disk jockey began in 2005.Later on that year he started his own recording company Gentle Soul Productions which was a R&B,Hip-Hop,Rap and House music label.Thats when he started producing music and writing his own songs.

Dj General Slam showed a lot of passion on the dance genres(House Music) and focused more on it. In 2006 he renamed his label to Gentle Soul Recordings(Pty)Ltd/(Gentle Soul Records) which is based in Johannesburg and is also now a digital distribution company for Indie record labels, Helped and guided by Dj Mavusana(Sheer Music) in making a success out of him later on meeting up with the likes of Mzee Mahuwelele(Bomba Records/Universal Music) who also influenced Dj General Slam's career as a house music producer and a record company.

At this pointing time we can now say Dj General Slam is one of the youngest most influential musicians/engineer in South Africa and is highly anticipated abroad. He has worked with the likes of Dj Mbuso founder of Soulcandi Records and owner of Phezulu Records.He has also done a lot of remixing for CyberJamz Records / Toupee Records which is based in America(Florida,Tampa) and for his own label . He has also been doing some mastering for Do It Now Records owned by Thulani Ntuli(2lani The Warrior) mastering music for artists like Marco Finotello,Shamrock,Brian Blaq and TriGo. Dj General Slam has mentored a lot of artist founded by him like Tribe Franko,ElementSouls,Thulz
Projekt9,Tonic,MassiveTunes,Mmeno Africa,The
Peacmakers,Stross,Brian'Lebza,NAD,NativeSoulAfrika and House Of Wax.His music is doing very well on digital download stores like Traxsource as one of the chart topping artist's with his soulful,deep,afro house sounds.He has also performed along side the likes of Dj Tira,Big Nuz,Dj Cndo,DJ Naves & Spectacular,Zakwe,Fisherman,Andy X,Zakes Bantwini just to name a few.Dj General Slam is the future legend of house music who have worked with the likes of Sal Negro,AudioJazz,Diamondancer,Rescue Poetix,Brown Sugar,Seductive Sapphire,Darian Crouse,Bruno Soares Sax,Nthabiseng all his music is available on iTunes,Traxsource,Spotify,Google Play,Tidal and many more stores.

In 2019 DJ General Slam's music career became his biggest highlight he was nominated for the 6th Annual South African Upcoming Musicians Awards for Song Of The Year which he won with a track he did with Lady LeSoul titled "Ma Baby".He was the also nominated for the 1st Annual South African Gqom Awards for Album Of The Year & Best Gqom Album Distruction Boyz,Bhizer and many others DJ General Slam was part of the SAMAs25 Entrants.

2020-11-16

2020-11-13

2020-10-26

2020-10-26

2020-10-26

Forgive
Sir Young Instrumental Mix

(6:25)
2020-10-26
Bamba
QueXdeep Afropiano Remix

(5:11)
2020-10-23

2020-10-12

2020-10-09

2020-10-09