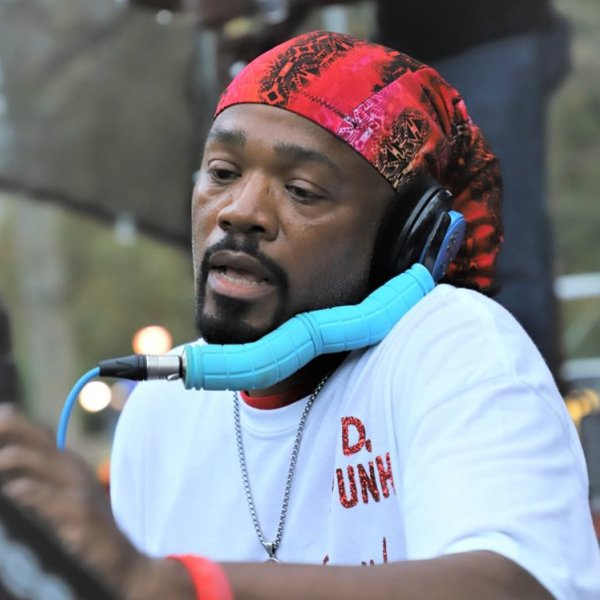 Artist
DJ PUNCH
Born in Newark, New Jersey, Punch grew up in an environment rich with soulful music. Back in the day, he was influenced by his father who was a drummer and his uncle who played conga in a authentic big band.

In the mid 70's, Punch began hanging out with big name DJ's such as DISCO CHUCK who worked with RICHARD LONG, KELLY who owned CLUB SENSATIONS, MARK 4 DISCO, G.O.L.D. PROD., MR C DISCO and FUNKY BILL DISCO. Punch looked up to these guys whom took him under their wings and showed him the art of being a DJ.

Through these experiences, Punch began to make a name for himself and he began doing parties with a group of friends calling themselves GENTLEMEN OF NEPTUNE DISCO. Initially, they specialized in High School dances and House Parties. It was at this point when Punch started being influenced by NIGHT CLUBS and he encountered a whole new world thru SUPER CLUBS such as CLUB ZANZIBAR, PARADISE GARAGE, CLUB SENSATIONS, DOCKS, THE CHEETAH CLUB and CLUB BLACK BOX.

Eventually, Punch's dream of DJing at these super clubs came true and he took his DJ career to the next level. While he was DJing at the clubs he met a soon-to-be production partner, DJ SHANK. They came together with P & S PRODUCTION and began throwing wildly eclectic mobile parties at TWIN CITY ROLLER RINK, ZANZIBAR, CLUB SENSATION & THE CHEETAH CLUB (just to name a few).

Punch then hooked up with an old friend, MR. PAUL SCOTT, who took both Punch and Shank under his wing and taught them about Production and Studio work. They began working out of CLUB SENSATIONS STUDIO and called themselves B.O.P. PRODUCTION. And Now DJ PUNCH/ BABY POWDER MUSIC and his cuz "FLIP ENTERTAINMENT" are doing BIG STUDIO PRODUCTION for Major Records Lables "CYBERJAMZ RECORDS" & TOUPEE RECORDS & "NEW GENERATION RECORDS" Also PUNCH Teach Dj Class for Three School In Newark Nj its call After-School All-Star Sponsored By Rutgers College NJ.

Punch is still doing his thang with his cuz "FLIP ENTERTAINMENT" and they are currently throwing the BIGGEST and HOTTEST PARTIES in NEW JERSEY utilizing their RICHARD LONG SOUND SYSTEM. They call the parties "BABY POWDER".

2023-08-25

2023-07-14

Resist
DJ Punch Baby Powder Afro Drum Mix

(8:37)
2023-05-14

2023-03-09

2023-03-09

2023-03-02

2023-03-02

2023-03-02

2023-03-02

2023-03-02