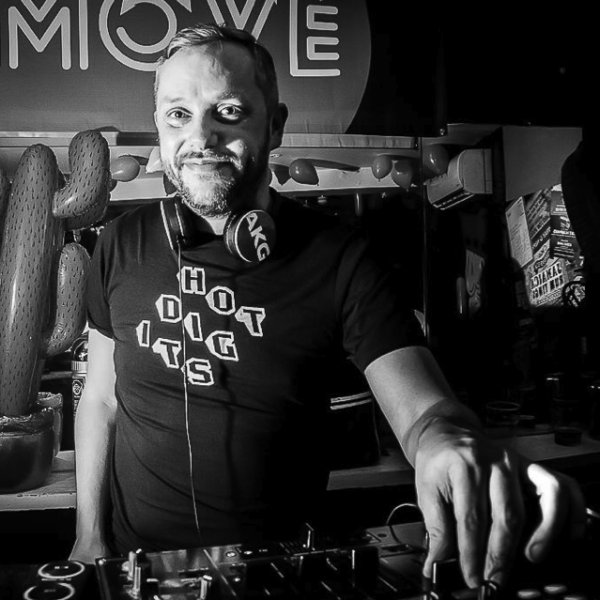 Artist
FINGERMAN
For bookings contact: hotdigitsmusic@outlook.com
Fingerman has been djing since the mid 90's. Hailing from Portsmouth originally before re-locating to Brighton UK, Gregg Holmes AKA Fingerman has moved between styles ranging from Techno to House before finding his feet with Disco in the past 5-6 years. He set up a vinyl residency at the legendary Casablanca Jazz club along with a friend playing strictly extended disco twelves which led to his own dj friendly edits surfacing on Soundcloud. His editing style caught the ears of many respected djs on the scene such as Dimitri from Paris and Greg Wilson (who has charted Fingerman edits consecutively for the past 4 years even to the point of releasing a few of them on his own vinyl imprint A&R edits)
Along with releasing and remixing on labels such as Midnight Riot, Hotbox Boogie, Wall Of Fame and Discodat, Fingerman set up his own label Hot Digits Music (along with Vinyl Only offshoot Wax Digits)
This label has been placed on the coveted number one slot on Juno many times since its birth in 2014 releasing up and coming and established editors and original artists such as Dr Packer, Late Nite Tuff Guy, Situation, Get Down Edits, Dave Gerrard, P-Sol and Massimo Vanoni to name but a few.
He has played at nightclubs and bars worldwide over the past few years alongside DJ's such as Greg Wilson, Rayko, Late Nite Tuff Guy, Mr Mendel, Nightmares On Wax and Ron Basejam. He has also made appearances spinning disco at numerous Festival and outdoor events such as Festival Number 6, Melon Bomb in Ibiza, Farmfest and the much lauded Pride Village Street Parties in Brighton creating roadblock proportion good time vibes.

Lifted
Chewy Rubs & Fingerman Club Dub

(9:03)
2023-10-09

2023-09-25

2023-07-14

2023-07-03

2023-05-26

2023-05-19

2023-05-05
2023-05-05

2023-04-28

2023-04-14