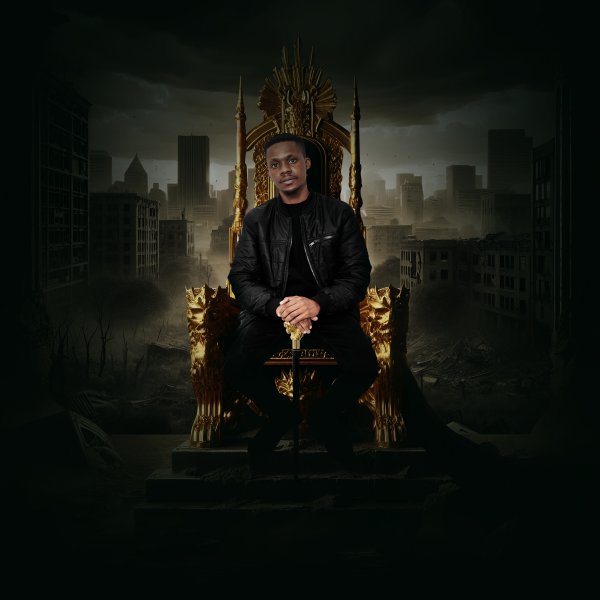 Artist
DJ THES-MAN
Thes-Man (a.k.a Thesele Moshoeshoe) is one of the
young gifted talents from South Africa to join the industry of House music. His journey started at the ripe age of 14, taking the first step collecting work from local influencers like DJ Fresh, Ganyani, Iggy Smallz, Kabzela, Oskido, Vinny Da Vinci, DJ Mbuso and internationally Manoo, Lars Berenroth, Boddhi Satva, Rocco.
He then took the next step, understanding the art of sounds presented in house music and entered into the sphere of DJing at 15. Despite his age and growing intrigue for music he, then 18, stepped into the realm of Production. Analysing deeper within he starting showing his interpretation in working with Da3kayz "Ora", DJ Mu-Life, Tobetsa Lamola, Patrick Bo, Abel Daizer, Miss Luna, Mr. Zee Morez, Urvin June, Groovegardener to name a few.

His first solo EP "Masimong - At the Fields", which is out under Kansak Recordings. He also has EP"s out on his own independent established label, OHYEA MUZIQ as well as DNH Records, Sandisco Recordings, Atal Music and Souldeep Inc. Records.

In terms of remixes, Thes-Man remixed Tobetsa"s EP "Sounds of Jazz " and done remixes for Raffa Scoccia, Brazo Wa Afrika, Groove Addix, Cee Funk, Rune, Shando, K-White, Rich E, DJ Smooth, Treatment, Tapes, Fabio Ttoti and Mr Zee Morez, Urvin June to name a few.

His humbled nature and silent confidence protrudes through his music directing him into the deeper more respected area of local and international dealings.
2017-05-19
2017-05-19
2017-05-19
2017-05-19
2017-04-02
2016-12-26
2016-12-26
2016-12-26
2016-12-05