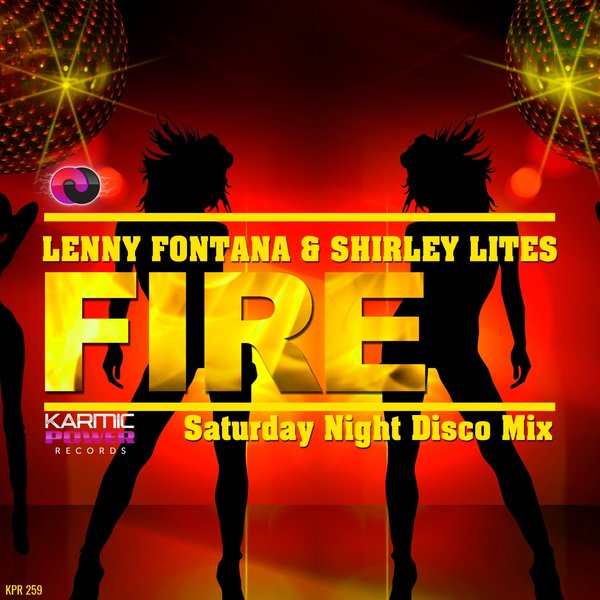 Fire
Saturday Night Disco Mix

(3:43)
Fire
Saturday Night Disco Club Mix

(7:47)
Fire
Saturday Night Disco Club Instrumental Mix

(7:47)
A scorching track made for the Disco Revolution that is happening right now. FIRE is an original production from New York's Lenny Fontana with vocalist Shirley Lites. Capturing the spirit of Studio 54 with rich string orchestration, warm horns, a driving disco beat and Shirley's powerful diva vocals FIRE references the dreams of the disco era and recreates them for the dancefloors of today.

Hailing from Philadelphia, the city of Brotherly Love and Disco, Shirley is a supremely powerful vocalist who started to work with likes of Dexter Wansel, Billy Paul and others. Her first commercial record, titled "Heat you up/ Melt you down" on West End Records set the world stage for her future success.
Lenny´s love for Disco and the scene shines through in this track. Having played at the legendary Studio 54 as well as producing the revered Legends of the Dancefloor Paradise Garage retrospective series for BBC no one is placed better than Lenny to bring Disco back in an original and fresh format.

EARLY FEEDBACK:
David White (BBC): Bloody love this!!!!!! This absolutely captures the spirit of Studio 54 and would grace any dance floor!

Louie Vega: Anthemic and crossoverCongrats !You got my support imma play that at every glitterbox and bob Sinclar party I playI'm doing 3 more glitterbox and 1 bob SinclarPlus the Ritual With Ananè & Louie Vega

Neil Moore (Program director BFBS Radio): Boooooooom

Chris Pearson (BFBS Radio): Another huge tune from the maestro. Full support on The Vibe on BFBS Radio

Eric Kupper: Proper Disco Goodness...., well done Lenny!!

Robert Owens: Nice Track

Graeme Park: M-m-m-m-m-m-m-m-m-m-m-m-massive!!!!!!!

Booker T: wicked tune will support

Kenny Carpenter (Studio 54 NYC): I have been waiting for months for the official release this song and I think the will be the best song ever on Karmic Records. I love the song and I wish all involved success on the charts. FULL Support!