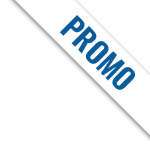 REEL PEOPLE MUSIC drop an uber cool remake of an R&B anthem with LYDIA HARRELL's debut single on the label, HEARD IT ALL BEFORE.

Originally a smash hit for SUNSHINE ANDERSON in 2001, LYDIA pulls out all the punches in conjunction with REEL PEOPLE's super soulful production.

Produced by Oli Lazarus & Toni Economides for Reel People Music
Written by S. Anderson / R. Sherrer / M. City
Vocals by Lydia Harrell
Keyboards by Kaidi Tatham
Bass & Guitar by Ernie Mckone
Drum Programming by Oli Lazarus & Toni Economides
Percussion by Carl Smith
Mixed & mastered by Toni Economides at The Bambu, London.
www.reelpeoplemusic.com
A&R by Oli Lazarus
P&C 2017 Reel People Music Ltd
MORE...