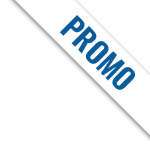 We are very proud to welcome on our 19th release the US duet Glass Slipper ! Glass Slipper a House music project by Lisa Cork-Twiss and BradElectro. Lisa is a former member of Real McCoy and Brad is a respected vet of the San Francisco Bay Area underground scene.

Cry a Little is a powerful House track , with an absolute brilliant vocal performance by Lisa
https://www.facebook.com/glassslippermusic/?fref=ts

With the original mix 3 remixes :

K-Zan realised an underground's dancefloor killer.
https://www.facebook.com/KZanhouse/

Manuel Costela's Beats Remix bring to the track an 80's flavour on break beat rythm.
https://www.facebook.com/manuelcostela/?fref=ts

Will Wee as always add a very special funky groove to the track.
https://www.facebook.com/will.ayivi?fref=ts

We hope you'll enjoy & support this solid package !
Merci !
Will & Manu

TRACKS 1,2 & 4 mastering by Ryan @ Refine Audio
TRACK 3 mastering by Manuel Costela
MORE...