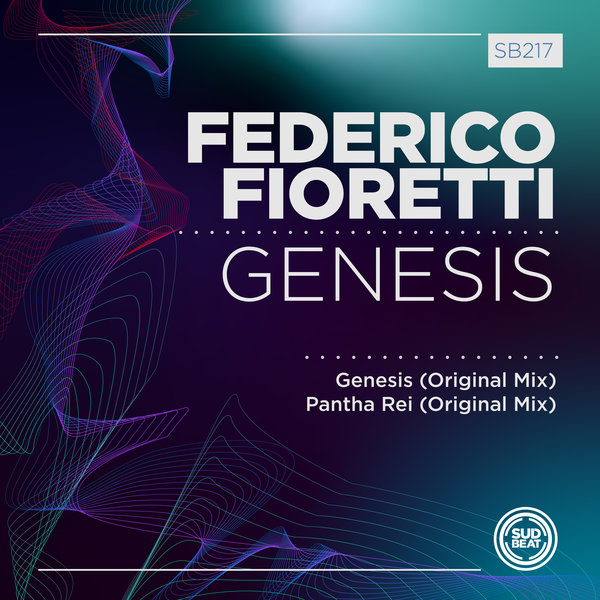 Making his debut on Sudbeat is the gifted Federico Fioretti with two mid set chuggers with a summery mood.

Born and raised in Turin, Italy Federico began his musical journey with influential bands such as Pink Floyd and Depeche Mode and disco icon Giorgio Moroder. Breaking onto the scene in 2016 with the muscular 'Anchor' on Glasgow Underground, he has quickly found high profile fans in Harry Romero, Christoph, OC & Verde and more. Now signed to Toolroom, Rumors and This & That (amoung others of note), Federico is experimenting with a newer hybrid sound that marries ethnic flavours with the melodics of House.

Suitably, the lead track 'Genesis' is the perfect audio introduction to Fioretti's sound. Tough and hypnotic, the track ebbs and flows as all good dance floor groovers do. Vocal ad libs punctuate the strong melodic motifs adding soul to the powerful and bewitching energy. Next up, 'Panta Rhei', an ancient Greek philosophy term meaning 'everything flows'. Opening with a tough but sparse low end grunt, the track develops warm deep house melodics for those sunrise sets we all love to stay up late for.