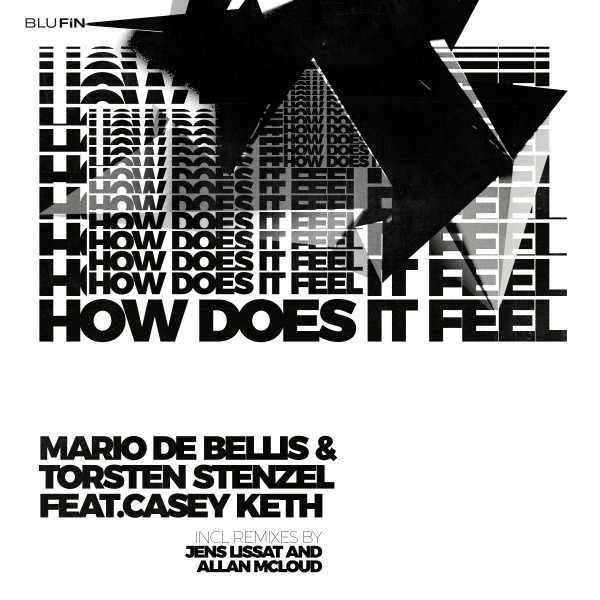 Mario De Bellis & Torsten Stenzel link up with vocalists Casey Keth for a red hot new single thats is backed with vital remixes from Mario De Bellis himself plus Jens Lissat and Allan McLoad. Mario has been found at German hotspots over the years like Orpheum (Dortmund), Cosmic Club (Münster), Warehouse (Cologne) & Dorian Gray (Frankfurt). Torsten Stenzel carries a reputation as one of the world's top Trance producers, and is probably best-known for his efforts as one half of the duo York.

How Does It Feel (Mario De Bellis Remix) is first up and races out of the blocks with a tight techno drum line. Twitchy synths and grinding bass bring the texture to take things to the next level, then How Does It Feel (Jens Lissat Remix) is more zoned out, riding on silky trance synths and underlapping drums that are hypnotic and warm. How Does It Feel (Allan-McLoud Remix) then brings the rave with video game style synths wrapping round the whole groove as an emotive vocal shines up top. How Does It Feel (Classic Mix) is a big bit of peak time techno that fizzes with real energy and high impact drums.

This package has something for all techno lovers.