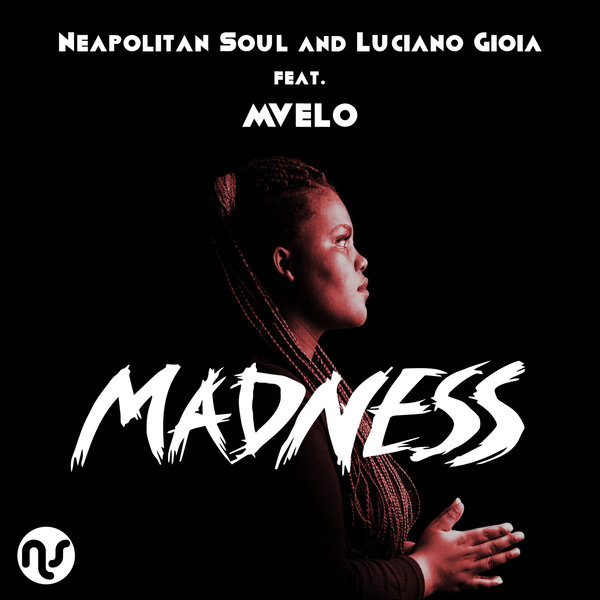 Madness
Mvelo's Speech For Us

(6:05)
Neapolitan Soul and Luciano Gioia featuring Mvelo - Madness
- Vocal Mix
- Organic Dubb
- Mvelo's Speech For Us
Produced and Mixed by Luca Morrone and Luciano Gioia.
Lyrics by Mvelo.
Keyboards, Organ and Synths by S. Papi.
Bass, Additional Keyboards and Synths by L. Morrone.
Drum, Programming and Efx by L. Morrone.
Alto Saxophone by M. Verace (written by N. Palermo from JohNick).
Mixed at Neapolitan Soul Studio (Italy).
Mastering by W. Coelho (Atlantico Blue Studios).

This is our Madness!
Again Mvelo's warm voice dominates over the notes.
The original song has always meant so much to me,
but with a new "House touch" replaying what for us is one of the best instrumental records ever.
Over the years then made interesting again thanks to the version "Wild Kingdom" by JohNick (J. De Mairo, N. Palermo),
which in all these years continue to inspire,
thanks to their mastery in perfecting masterpieces of Soul and R&B music.