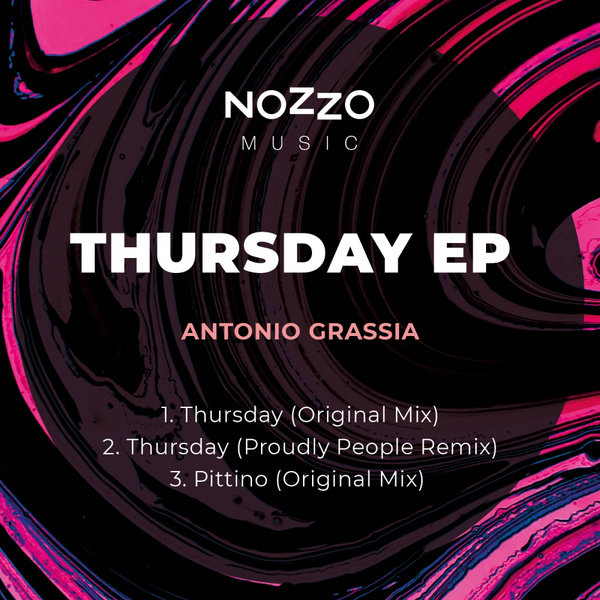 Our next release comes from Kenpo Records frontman Antonio Grassia as he makes his NoZzo Music debut with two blistering Tech House heaters. We also call in fellow countrymen Proudly People on remix duties for 'Thursday'.

Kicking things off, the title track 'Thursday' rolls on in with intent and vigour. Laced with Funk-inspired sampling and soulful licks, its blend of perpetual drums and crisp perc construction brings an energetic terrace-ready feel. Subtle harmonies and progressive grooves build throughout the track, keeping you in a stir from end to end.

Hammering in their unmistakable sonic individuality, Proudly People come to the table with a punchy remix of 'Thursday' that will have you on your toes. Chugging grooves and sizzling hat sequences rebound off layers of instrumental constructions, carving out a punchy and movement-invoking peak time cut with limitless energy.

The release closes on 'Pittino', a driving Tech House stomper with more high-octane Funk & Soul influence. A contrasting balance of potent and raucous main segments - crammed with danceable drum work and movement - and creative solo builds, centring around wildly creative sampling arrangement and climactic peaks. Another standout record with a big-room feel!

Antonio Grassia's 'Thursday' EP is out on 26th November 2021 on NoZzo Music.