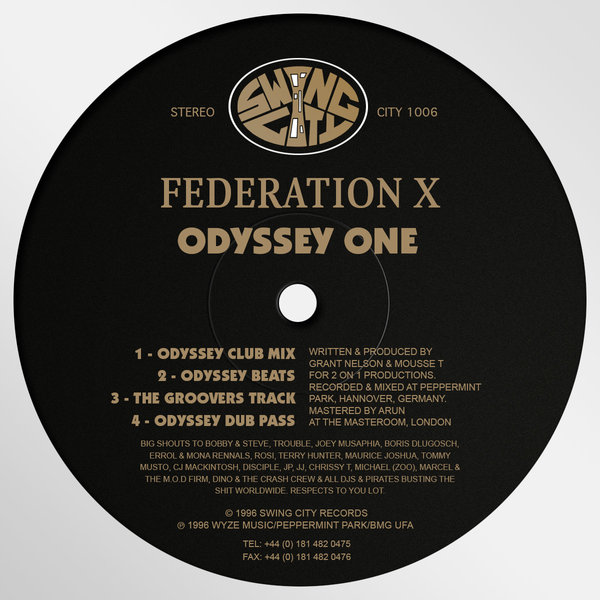 Four mixes of infectious, deep funk house by Grant Nelson and Mousse T. For the more pumped up track head for the Club mix. For the pure funk, check the Groovers Track Mix. Also don't miss the 2 dope dubs!

Written & produced by Grant Nelson & Mousse T for 2 On 1 Productions.
Recorded & mixed at Peppermint Park, Hannover, Germany.
Mastered by Arun at The Masteroom, London.

Big shouts to Bobby & Steve, Trouble, Joey Musaphia,
Boris Dlugosch, Errol & Mona Rennals, Rosi, Terry
Hunter, Maurice Joshua, Tommy Musto, CJ Mackintosh,
Disciple, JP, JJ, Chrissy T, Michael (ZOO), Marcel
& The M.O.D. Firm, Dino & The Crash Crew & all DJ's
& pirates busting the shit worldwide, respects to
you lot.

©1996 Swing City Records

Want the Vinyl?