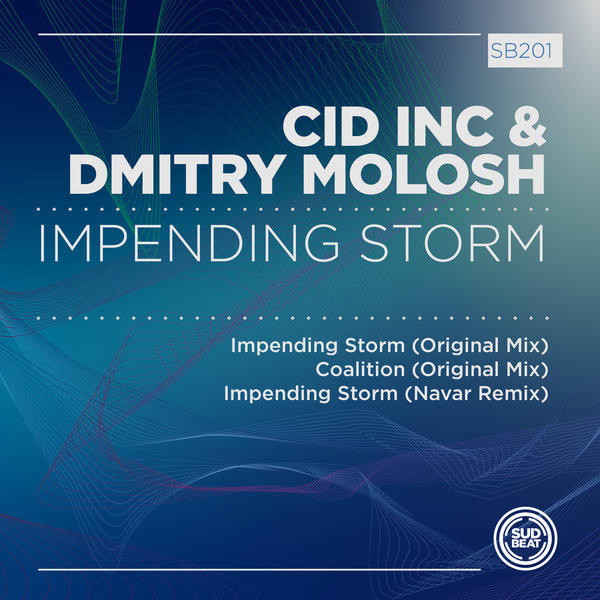 Cid Inc and Dmitry Molosh join forces on the 'Impending Storm' EP. Dutch maestro, Navar, provides the re-rub.

Both respected players of progressive scene, Cid Inc and Dmitry Molosh have enjoyed exciting careers. Producer, DJ and Mastering Engineer, Swedish powerhouse, Cid Inc has releases on a whos who of labels and has played at all the leading clubs and festivals. Equally, Belarusian pioneer Dmitry has been trailblazing for nearly a decade and continues to have a gig diary taking him around the world.

Opening with the title track, 'Impending Storm', the pairs unique influences find a perfect middle ground in subtle tribal drumwork. Gathering pace slowly over the first half with some nuanced layering, the track really fires off as the main break hits. With tension building throughout, the second half is trademark peak time.

Next up, 'Coalition' takes a deeper path. Twinkling arps and rising pads draw you in as the percussive underbelly becomes more pronounced. Proper journey prog, the sonic tale they unfold keeps you hooked until the final beat. Finally, Dutch favorite, Navar reimagines 'Impending Storm'. Sub heavy drums and a skippy percussion framework clever sonic reconstruction, as Navar takes us down a dark, late night trail full of dirty synths and grimey intentions.