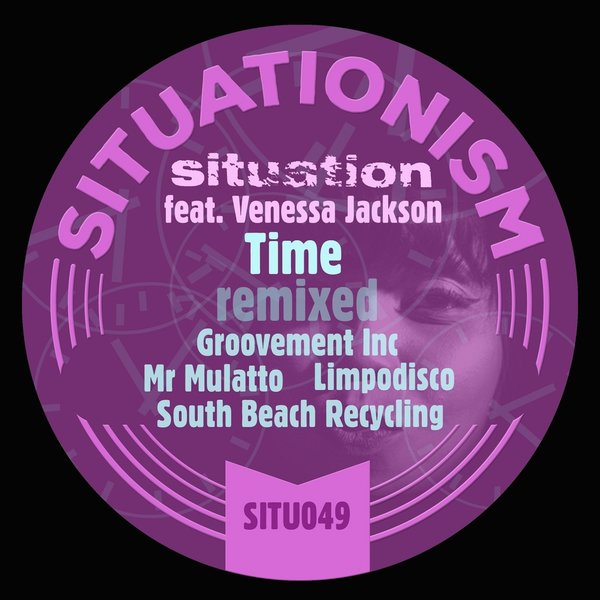 Following on from the Original 7" release earlier this year on SITU047, Situationism releases "Time – remixed.

First up on remix duties are the very talented Groovement Inc. from Brussels bringing a delicious slice of boogie to the table. With slick beats and funky as hell bassline, big lush chords opening up to an epic break before slamming back into that infectious groove.

Next up Mr Mulatto takes things to a stripped down broken beat affair. Sharp beats bumping into some hefty B-Line business. The original vocals are rhythmically layered and looped up sending things into a slamming vocal dub style groover.

Limpodisco then takes us on a pure instrumental nu-Disco journey, with a relentless dubbed out electronic soundscape, rising and falling in crescendo after crescendo. Cleverly using the original chords, stabs and guitars to build his non-stop train to disco heaven.

Finishing off are South Beach Recycling who treat us to a real deep house bumper, snapping beats around a chugging bassline, Hammond stabs, awash with strings and slightly haunting piano, as the vocals repeat over and over, taking you deeper into the groove than you first imagined.