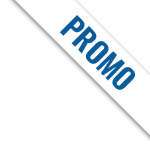 BUNK057 : Here comes the 1st EP on Bunkaball for the Boys of Kitobwoy.
Good friends of GetCosy, Kitobwoy is a project of two producers Boolat Urban and Memphis based in Russia (Kazan, Sochi).
'Being inspired by the classic groove of house music, the ghetto mood and the acid bass we made a wild mix of sound and turned it into our own style.'
Welcome into the Bunk Fam, Boys !!!!

- Earworm : Do u like Acid House ? This one is for u. With the 'lil louis - french kiss' little trick in the middle of the track. This is an Acid Bomb, isn't it

- Black Box : Girl voices say 'I'm lost in the box, please let me out...' And she is out now with 303 frenetic acid loop and classic oldschool beat. This one will hit the dancefloor.