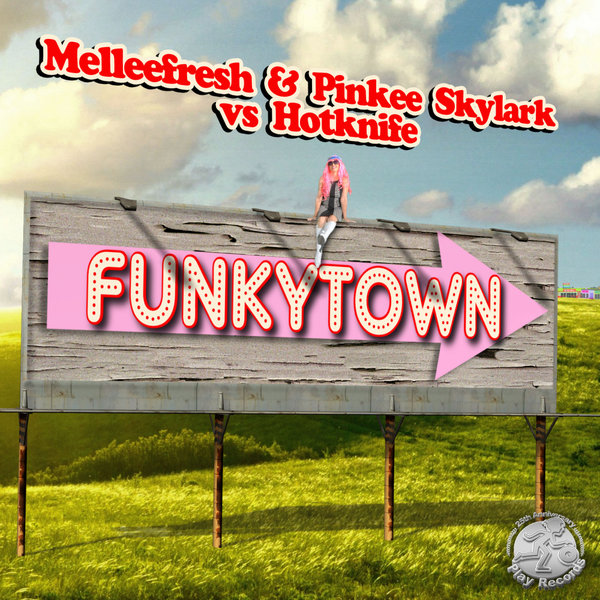 Melleefresh and Hotknife are joined by newcomer Pinkee Skylark on this cover version of Lipps Inc's disco standard, Funkytown.

Clocked up to 135bpm and given a fresh electro pop makeover, this is Funkytown for the 21st Century. 'The original is so vintage and timeless and I thought our take on it was wild,' admits vocalist Pinkee Skylark, who makes her label debut on this release.

Funkytown is that rarest of rarities - a one-hit wonder that just keeps on hitting.