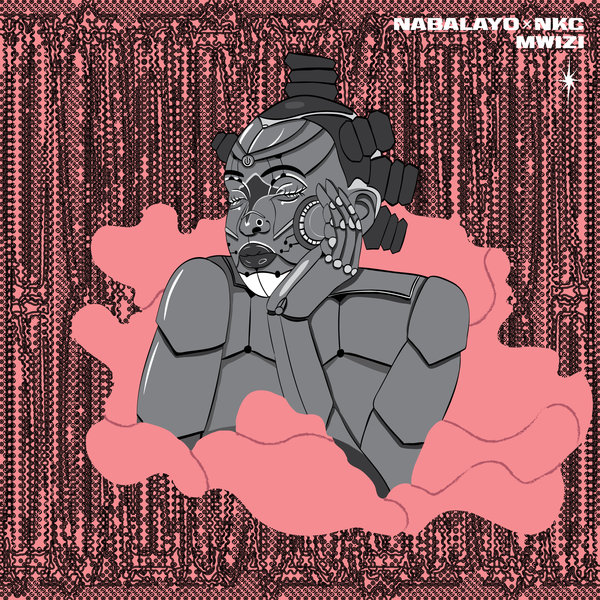 Mwizi is a collaboration between Nabalayo – an artist, producer and vocalist from Nairobi, Kenya – and Even The Strong label founder NKC. The release combines Nabalayo's arresting vocal harmonies and flowing melodies, which draw influence from Kenyan folk music, as well as Bjork, Kelela and Tiwa Savage, with NKC's broken rhythms, choppy sampling and pulp FX.

'Mwizi I' is the headliner, created through an exchange of stems, emails and ideas at the very end of 2020. Mwizi means thief in Swahili, and the track was built from an initial concept of what it means to jack someone's style. In keeping with the Kenyan genre Nabalayo is pioneering, 'Changanya' – which focuses on cultural heritage and storytelling – the lyrics explore a theft of voice, musical identity and self-expression.

'Mwizi II' is the extended and stripped back re-version, dropping the melodic focus and bringing in a heavy sub for a more tense and sultry DJ mix, with an instrumental dub also included.

The third track is NKC's remix of 'Mwana Wa Gorofa', which originally featured on Nabalayo's debut album Changanya, released in October 2020. The track inspired the 'cyber babe' cover, illustrated by Nabalayo to express Mwizi's futuristic femininity.