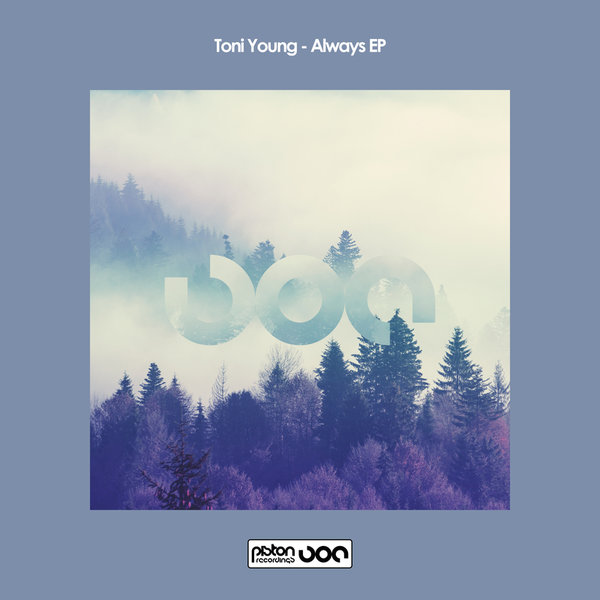 Spanish DJ and producer Toni Young, debuts with us here at Piston Recordings with the fantastic Always EP. Since a very young age, Toni has been influenced by many artists, such as Soul II Soul, Moodymann, Glenn Underground, Blaze, Masters at Work and others. He is a lover of and like to play funk, house, deep house and deep tech as well as other eclectic classics. Since 2014, he's churned out an impressive release count on several labels, always providing pure quality in his sound. Now, focussed on production, especially during this pandemic, he is finishing some new tracks for the Seta Label and Oh So Coy Recordings among others. Great to have him here and we hope to see and hear more from him soon.

Always delivers a sold deep house groove with a Chicago underground flavour. Nice, chunky beats lead, alongside crispy hats and a playful bassline that dances along, forcing you to shake it. Cool chord stabs cut through the low frequencies before equally cool vocals come through. Swirling pads add mystique as spacey FX completes the construction. Top-notch, not to be missed.

Custom Suit steps into a beautifully, melodic driven and groovy world. Powered by tight beats and rhythmic percussions, the theme is one of decadence and richness in the sound. Warm Rhodes piano chords fill the groove as a deep, rolling bassline shores up the low end. Sporadic, short, stabby vocals add a dynamic to the sound, along with an ultra-funky flute riff. A must have, no doubt.

Impossible To Imagine rounds up the release, dishing out a powerfully deep underground sound. Wonderfully nostalgic, the sweeping chords, sub level basses and ponderous spoken vocals, combine beautifully, taking you back. The drum section is infectious, punchy beats, stuttering hats and sharp claps create a smooth rhythmic flow alongside some cool, clubby vocal shots. Superb stuff that will not disappoint.