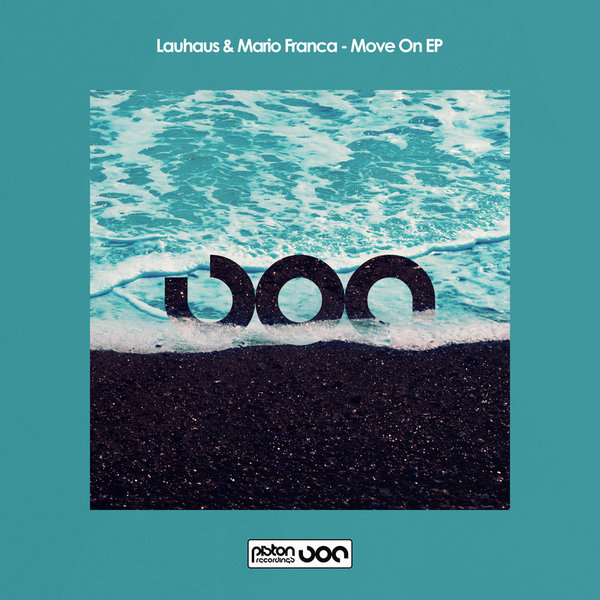 Lauhaus & Mario Franca join forces on our next Piston Recordings cut, with the superb, Move On EP. Dutch DJ, producer Laurens Lanting aka Lauhaus marks his debut here, while Mario returns after his last effort titled, Calina EP. Having started his DJ career in Amsterdam playing illegal parties and underground raves, Lauhaus went on to become a resident of some of Amsterdam's finest clubs. In 2009 together with Kabale und Liebe, Lauhaus started Soweso Records which went on to feature a number of established names as well as becoming a renowned stepping stone for both home-grown and International talent. As a producer, he has been active on many fronts in the past decade, having released on several top labels and working with a host of talented artists. Portuguese artist Mario started to DJ in 1995 and made his way around Portugal playing the best clubs and parties. In 2007 he released his first tracks and from there he has built up a solid catalogue full of top-notch grooves. A seasoned artist with a wonderfully unique style, great to have him back.

Move On dishes out a fresh, deep house groove, filled with upbeat rhythms and a classic club vibe. Tight beats and crispy sharp percussions lead the way as a dancing bassline meets scattered chords to deliver that perfect dancefloor formula. Cool, vibrant vocals add character as cosmic FX create an otherworldly vibe. Powerful and relentless, a stomper of a tune.

Flokati ramps things up a notch, offering a solid, dirty house groove thanks to tough edged beats and a gnarly bassline. Rhythmic percussions will definitely get the feet shuffling as rave-like synths burst through. A breakbeat pattern emerges, taking the track to another realm, complete with a rising arpeggio before we get back to 4x4 mode for the duration. Superb stuff that is not to be missed.

Rounding up the EP, we have Dance To Me, which takes us on a sublime deep house ride. Subtle percussions grace the intro before a tight, chunky, bass heavy kicky drum takes over, accompanied by exotic percussive elements for a smooth rhythmic experience. Swirling chords and airy vibes are joined by a classy vocal shot and plucky notes, creating a rich tapestry of patterns. A beautiful construction made up of classic and contemporary methods which make it a must have, no doubt.