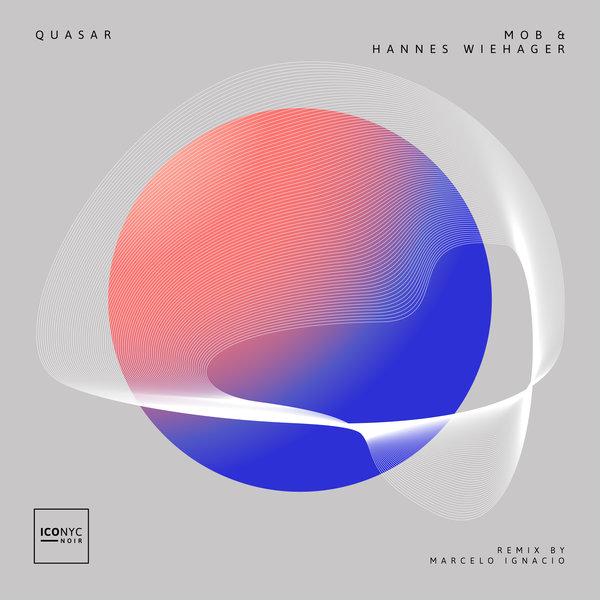 Quasar
Marcelo Ignacio Remix

(5:43)
Next on ICONYC Noir we welcome M0B & Hannes Wiehager to the label with 'Quasar'. Hailing from Brazil & Sweden respectively, the duo drops by with a lovely progressive and melodic techno influenced track, which is easily one of their best body of works to date.

The original mix features rich driving textures; as well as euphoric and moody progressive melodic techno vibes to satisfy clubbing, uplifting and feel good needs, which are the keywords for this beautiful and extraordinary release. Utilizing a hypnotizing groove as the basis of the mix underpinned by a staccatoed bass that gradually eases its way to the breakdown of breaks percussive elements before unleashing into a rising melodic hook intertwined with the infectious groove that fades in and out for maximum effect. A sure winner. Essential stuff!

Marcelo Ignacio delivers a gem of a remix with his dance floor-oriented rework. Marcelo's remix is interspersing with roomy glowing love, filtered stabs and stunning groove which beautifully leads into a drop full of tension and excitement, with the understated yet driving bassline powering the groove along. Marcelo manages to keep the energy up, allowing the driving melodic house feel to shine thru over the many layers and textures to create a beautiful soundscape to round off this classy underground crowd pleaser.

With 'Quasar', M0B & Hannes Wiehager really show that there're no boundaries, as this beautiful melodic release guides you to a dance floor heavy, melodic hug of a release that will leave you with many smile induced moments! Not to be missed.