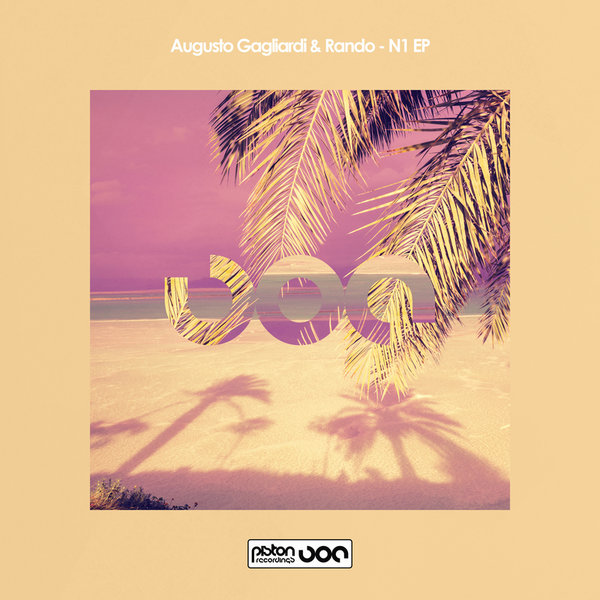 We welcome Augusto Gagliardi back to Piston Recordings alongside PR debutant Rando with the superb N1 EP. Augusto is returning here after his last effort - Afternoon EP with GastoM. He got into music from a young age. At just 13, his Father encouraged him to take his skills to clubs around La Quinta and Aquabarra. It was here that he nurtured the skillset needed that would take him around the world, playing top venues in several countries. His sets are composed of tech sounds, synths and percussions, with variations of deep, techno and progressive. Currently, in addition to nightclubs, he has a monthly show on Radio Beat Club and throws private parties in Nordelta. Since 2015 he has been producing quality tracks that have gained massive support from labels and fellow jocks. Rando is no stranger to the scene, he's been releasing quality cuts since 2003 and, to date, he's amassed quite an impressive back catalogue across several labels. With a penchant for the techier side of house with psychedelic tendencies, his sound is truly unique and inspiring. Great to have him on board.

N1 is an upfront, punchy deep house mover. The focus is definitely on getting bodies onto the floor, thanks to that thumping kick drum and rhythmic percussion arrangement. Even before the monster bass come in the groove is infectious, and when that bass lands, you're totally hooked and ready to move. Deep, punchy and inviting, the sounds combine beautifully, with short chord stabs teasing alongside mesmerizing pads. Top-notch, not to be missed.

Locka is a solid cut, tight beats and a rumbling low end form the basis of the groove as slicing hats and sharp claps cut through. Spacey pads work wonders with the sultry female vocal and warmer, more soulful pads. On the break, the melodies shine, taking control and sending shivers down your spine before those powerful beats return for the duration.

Knowledge rounds up this superb EP with a very nice, rhythmic number filled with warm notes and swirling atmosphere. Driven by strong kicks and shuffling percussions, those warm chords fill your soul, forcing you to move to the groove. Cool vocals are scattered throughout, adding character while the chords form into a pacier sequence. A definite must have that will not disappoint.