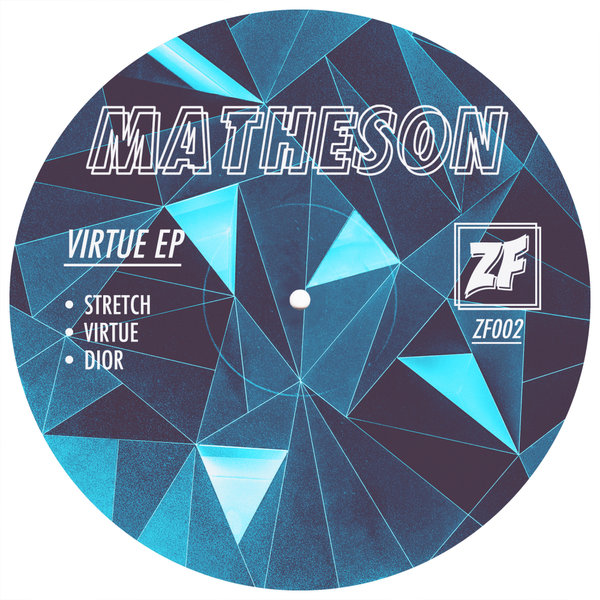 Through experimentation and off-the-cuff producing, Irish producer MATHESON has explored a spacey sonic style which resulted in the self-published LVM3 EP release in 2019. Exactly one year on, the same methodology shines through in ZF002.

In his Belfast home studio, MATHESON spent the first few months of 2020 crafting contrasting electronic vibes in the Virtue EP. Each segment of the release was made with a purpose to be played out in juxtaposed environments, in tandem suitable for home-listening and dance floor domination.

Big airy synth pads drenched in reverb and dynamic percussion act as the EP's foundation whilst magnetic structuring distinctively defines each track. With this in mind, the straightforward and stripped back Stretch serves a set opener, encouraging clubbers to take that first step onto the dance floor.

The EP's signature track Virtue is a primed for peak-time selection with it's driving drums and big room breakbeat style. MATHESON makes his closing statement in Dior, drawing together varying components to create a multi-situational sound.