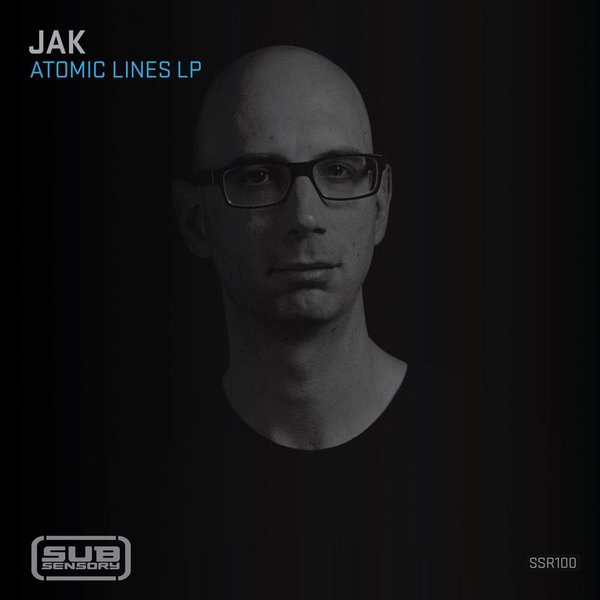 SubSensory's 100th release features Atomic Lines, the first ever full length album from North American artist Jack Coleman aka JAK.

JAK is a producer, live performer, DJ, label boss and promoter based in Portland, Oregon. His originals and remixes have appeared on labels such as Trapez, Advanced (Black), Translucent and Illegal Alien. Mixmag recently named his long-running SubSensory event series as one of Portland's best parties. And during his 20+ years as a DJ, he's performed in locations ranging from his hometown to Detroit, Los Angeles, Tokyo, Santiago de Chile, and more.

Atomic Lines represents the culmination of a decade's work with SubSensory, which in addition to JAK's tracks has featured the likes of Audio Injection (Truncate), Adam Jay, Angel Alanis, Noncompliant, JGarrett, Jon Rundell and Dj Seoul.

The LP also reflects JAK's recent shift toward live performance. The album was developed out of his 2019 live set, which debuted at Minneapolis' famed underground party, System. The LP ranges from Atmophunk's atmospheric techno to the high octane grooves of "Epica," to the title track's low slung techno funk. There's even a touch of acid house on "Acid Space." While the tracks vary in style, they all share in high quality production, classic techno influences, floor filling four four grooves and plenty of acid.

Check out SubSensory.com for more info on this and other releases.