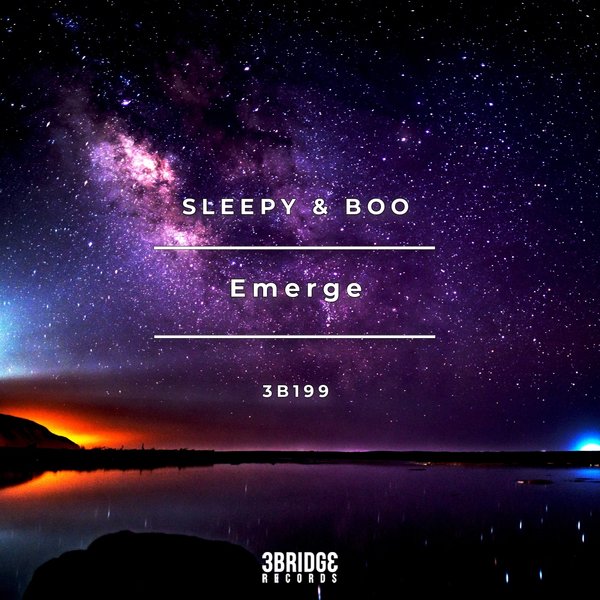 Sleepy & Boo are back on 3Bridge for the start of the new year and decade with their latest EP, 'Emerge'. The New York-based duo has delivered three slices of top-shelf techno focused on those foggy rooms with big stacks of speakers, a powerful collection of music that sets a firm intention for 2020.

The title track 'Emerge' leads things off with an ominous hoover-esque bass line, driving highs, and deep chords that rip in and out of the percussion. A soft synth pad peeks its head in every now and again giving a melodic flourish over some of the percussive madness. This one is for the peak hours and the early mornings when the energy is on high.

'Materialize' is the second track and and it continues Sleepy & Boo's appreciation for all things dub. They've crafted another dancefloor gem that is powered by deep stabs, ping ponging delays, and arpeggiated melodies, all anchored by a heavy percussive groove and cavernous atmospheres.

Closing this EP out is 'Rise', which is certain to leave a lasting impression on the crowd. Inspired by early Detroit vibes, this one mixes a deep and unforgettable melodic line with hypnotic synth stabs and arpeggiated analog leads. 'Rise' is all about the positive vibes that Sleepy & Boo create in their DJ sets, and has already gotten great reactions when played out.

We're very excited to put this EP out to start the year strongly. This is Sleepy & Boo's 7th EP on 3Bridge Records, and 'Emerge' demonstrates their continued evolution and expansion as producers. Happy new year!