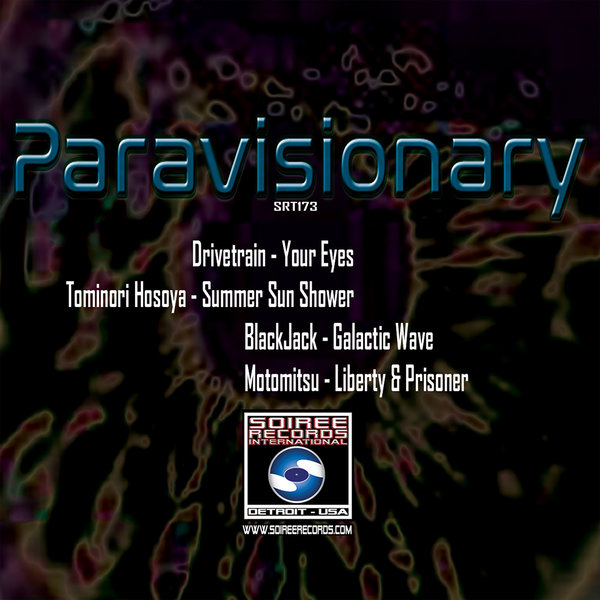 Paravisionary
Drivetrain, Tominori Hosoya, BlackJack, Motomitsu
Soiree Records
SRT173 | 2019-12-09
...defying the electric-soul of underground with unconventional wisdom.
Drivetrain (Detroit, USA) - Your Eyes
Label founder Derrick Thompson constructs an atomic bass riff adding sophisticated chord ambience. A charismatic French mating call ambushes before a climatic key shift delivers an exclusive consummation.
Tominori Hosoya (Tokyo, JAPAN) - Summer Sun Shower
Built on a foundation of moody pad inflection. Gratifying syncopation provides active movement, energized by animated percussion and cemented with 4 on the floor.
BlackJack (Aberdeen, SCOTLAND) - Galactic Wave
A panoramic encapsulation of 3-dimensional pads gloss over the atmosphere, shifting transparently as a percussive organ locks in the perpetual hook.
Motomitsu (Paris, FRANCE) - Liberty & Prisoner
A propulsive drum track introduces a flurry of stabs atop a salient chord melody. Calculated low frequency pulses erupt below strategically manipulated vocal samples.