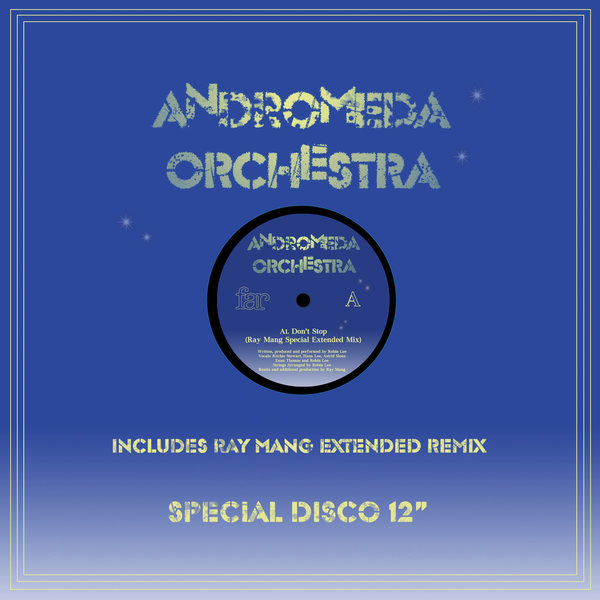 Andromeda Orchestra returns, unearthing %u201CDon%u2019t Stop%u201D and employing Ray Mang on remix duties, turning the track into a peak-time disco master class. Strings, Clav%u2019s, Piano%u2019s, spacey keyboard solo%u2019s, sound fx and modern disco drums collide for maximum dance floor connection. It%u2019s perfect for the bigger clubs and festival sets and yet still intimate enough for the smaller ones.



B1 see%u2019s %u201CKano Line Dance%u201D, finally receiving the vinyl release it deserves. This spacey disco nugget effortlessly combines Rhodes and guitars to create yet another modern, dance floor hit, which is already receiving support from the likes of Horse Meat Disco.



Rounding off the EP on B2 is the original of %u201CDon%u2019t Stop%u201D. The disco original sits perfectly between %u201CConstellation Orchestra%u201D and the more underground disco sound of New York. Perfect for the summer.