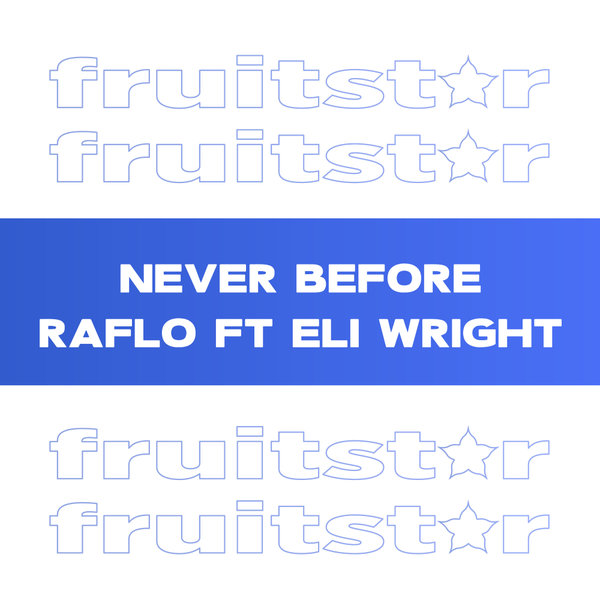 FRUITSTAR011 | 2019-09-13
Press release:

Artist Name: Raflo ft Eli Wright

Track Title: Never Before

Release Date: Friday 13th September 2019

This is Raflo's dynamic third single, following the success of 'Be Free' and 'Keep Me Up.'

'Never Before' is an epic, energetic dance track featuring the amazing voice of Eli Wright, whose vocal credits include Kluster's club hit 'I Feel Love'. It's destined to be a dance floor classic, with early indications of support from DJs and Spotify playlisters.

'Be Free' reached 13 in the UK club charts and no. 1 on Spotify's official Groove Theory playlist. Over 185k streams so far. 'Keep Me Up' is currently wowing the DJs and been chosen by BBC Intro as Track of the Day, broadcast on BBC radio across the South of the UK ('Infectious summer vibes', Melita Dennett, BBC Radio DJ).

Raflo has enjoyed two number ones in the US Club Charts in collaboration with Robbie Rivera and has co-written/produced Amy Winehouse and Leona Lewis.