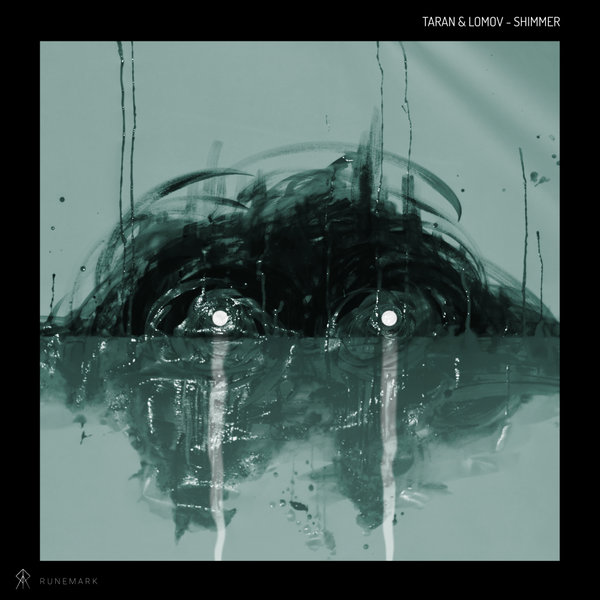 RUNE014: TARAN & LOMOV - SHIMMER EP

Runemark Records proudly delivers fresh EP called 'Shimmer' from a Latvian duo Taran & Lomov. The fourteenth release in the label catalog brings two original masterpieces from Bogdan Taran and Max Lomov: the title tracks 'Shimmer' and 'Video Home System', and also includes two wonderful remixes from Atapy and Orbe for the title cut.

Bogdan Taran & Max Lomov are the two incredible artists who are responsible for the creative and moving power of Riga's (Latvia's capital) House music culture, driving it through their underground events, label and 'Amber Muse' radio show. When asked to describe their EP, they mention that both original compositions where inspired by their own everyday life: 'We like good movies a lot, especially post-apocalyptic and sci-fi, and after we watched another film the name of the first track 'Shimmer' came: imagine the mysterious abandoned city with something obscure happening there.

When we DJ we usually mix house and techno and anything that lays between these genres, so 'Video Home System' (nod to our love for cinematograph too) is exactly something above the concrete genre, and dance floor oriented.'

Taran & Lomov have two more EP's forthcoming on Wired and W&O Street Tracks later this year.

The two outstanding remixes were created by the loved and respected Runemark family's members - Atapy and Orbe. Atapy has taken a deep and dark approach to his rework, full of tight and minimal rhythms that are followed by techno-ish bits and atmospheres. Orbe has created an energetic and trippy remix, again delivers the best from him.

Taran & Lomov's 'Shimmer' EP is available in all digital music stores. Enjoy the music!

Runemark team.