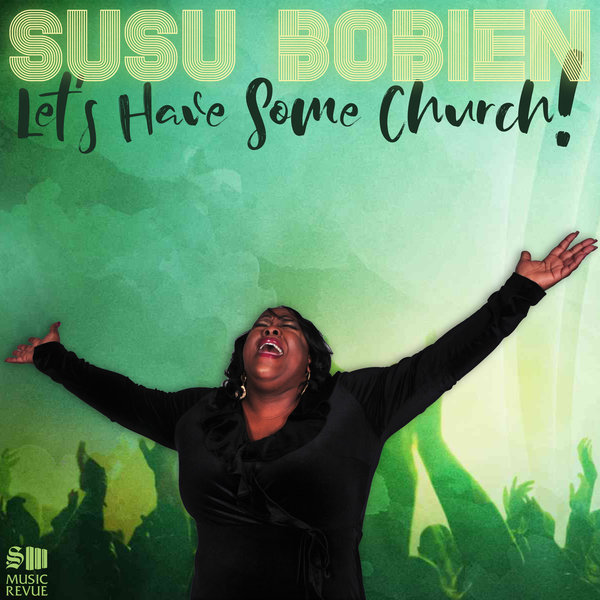 *** Celebrating the Launch of S3MusicRevue.com ***

S3 Music Revue proudly presents its debut label release, featuring the incomparable SuSu Bobien and her fantastic new jam, entitled "Let's Have Some Church." SuSu Bobien is a multi-talented gospel and house music vocalist who has performed all over the world, most notably with the Harlem Gospel Choir and the S3 Music Revue. Bobien rose to fame on the domestic and international house music scenes with her 1999 hit, "You Don't Know." She has established herself as one of the signature voices in gospel house music ever since! Bobien has been inspired by many artists such as Tina Turner, the Clark Sisters, Chaka Khan and Patti Labelle and with her latest release, you can hear those influences shining through. "Let's Have Some Church" is a dance floor stomper bringing together SuSu Bobien's signature gospel-meets-house style and the fantastic producing prowess of S3 Music Revue's co-founder, George Sykes. As a label, S3 Music Revue will release new music from such pioneering artists as SuSu Bobien, Kenny Bobien, S3 & The New Truth (formerly known as S3 and The Truth) and much more! Stay tuned at s3musicrevue.com

Written and produced by George Sykes, III for S3 Music Revue.
Keys performed by George Sykes, III.
Lead vocals performed by SuSu Bobien.
Background vocals performed SuSu Bobien.

Originally mixed and mastered by Jomear Martin for Lucky Entertainment, S3 Music Revue, 1949 Morrison Avenue, Union, NJ.

Junior White remixes produced by Junior White.
Keyboards and music arrangement by Paul Heaven.
Drum programming by Junior White DJ for 2Bless Productions.
Mixed by Gianni Fontana and Junior White DJ @ Explode Studio, Brooklyn, New York.

Published by George Sykes (SESAC).

Cover photography by Banks Photography.
Cover art design by Adam Cruz.

Executive Produced by S3 Music Revue and Adam Cruz.

(c)2018 S3 Music Revue, LLC. All Rights Reserved.
Distributed by The Cruz Music Group, a Division of Mixtape Sessions Music, LLC.