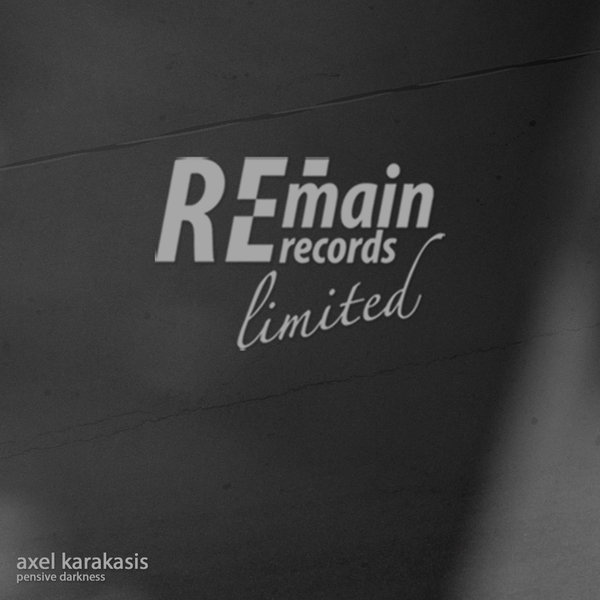 REMAINLTD107 | 2018-07-23
Remain Ltd. 107, Pensive Darkness, is a hat-trick by the Greek techno heavy-weight, Axel Karakasis. Three crispy cool tracks are brought to you to impact the beginning of the summer in the most groovy way!

The title track is one glorious composition of dark basslines, wicked percussion and cheeky synths, surrounded by catchy rhythm that guarantee a fully loaded dancefloor workout.

Expectations is one beautiful demonstration of the versatility in Axel Karakasis's repertoire. It mixes in the sweetest way soft keys and thumping beats, and laid-back funkiness with provoking loops and cymbals to deliver an addictive track that will just blow your mind away!

Last, but second to none, Fluid Ambition is here to...roll! Fresh and fierce, cute and sharp, full of rhythm but yet melodic this track caters for all tastes and challenges your senses, leaving you wanting for more!