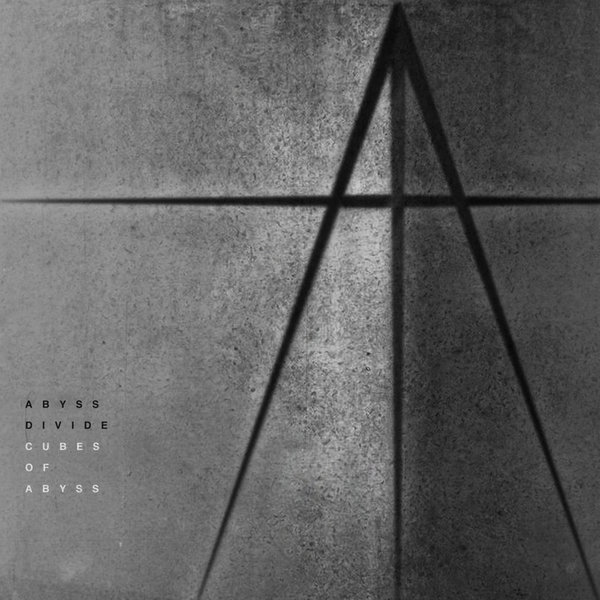 Faster Than Music's 3rd release comes from London based and Bulgaria born producer Abyss Divide, who released last year his amazing debut EP 'Liftoff' on Pitch White Recordings under his drone/post-rock influenced electronica alias 'V-Stok' .
For his release on Faster Than Music , he puts on a different suit, offering 4 tracks filled with unrelenting energy for you to dive into.

Abyss Divide , as he puts, is an exploration of the borders of perception and the fragility of human defined beliefs and axioms. Stemming from a scientific paradox of division by 0 which would theoretically yield infinity, aiming to push the border of human perception and the limits of cognition through intersection of sound and symbolism.

'Cube I' is a high energy 4x4 workout which is defined by a throbbing sub bass and a barrage of disfigured synth lines going through various mutations and overload stages.

'Cube II' opens with pulsating drones reverberating through the thick curtain of noise, creating a menacing atmosphere; a forewarning to the familiar earth-shattering kick drum and throbbing bass which take the listener on a journey through the darkest nooks of the underworld. down for the breakdown defined by mystical chimes swimming in a sea of echo.

'Cube III' takes an EBM inspired synth pulsation but applies it in a polyrhythmic context as the figures of synths and percussions take on an ever-evolving shape and never seem to cross their ways in exactly the same form. This creates a sought after feeling of uneasiness as if the whole structure is going to collapse any moment and the only item which prevents it from doing so is the punchy but also discrete 4x4 kick drum which acts as a much needed foundation.

'Cube IV' reveals in another instance his fascination with polyrhythms as the bass/kick is consistent but barely predictable in timing. Dancefloor functionality is still ensured by a relentless and evolving percussion and a textural synth line.