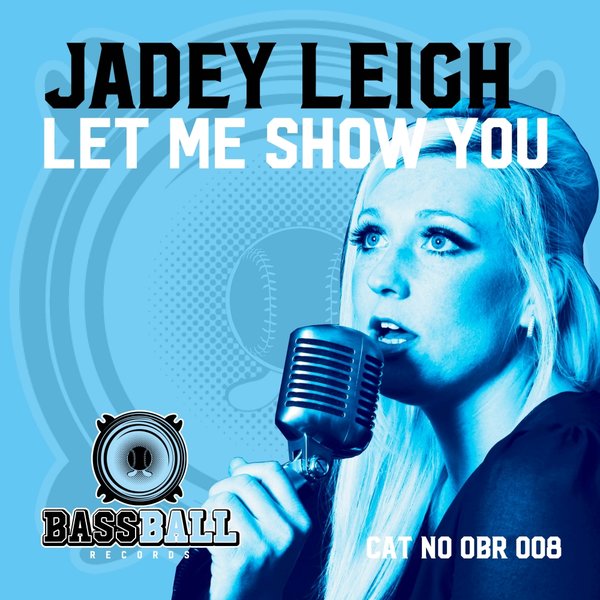 Next up on Bassball, we present 'Let me show you' featuring Birmingham newcomer, Jadey Leigh.
Showcasing the song, we have BKT on the remix duties with the Rhodes driven / Moog synth riff led main mix. There's an instrumental provided of the original mix as well as a shorter edit too.
On the flip, we have BKT's 'Krush dub'.. a nicely filtered bit-crushed lo-fi dance floor slammer, with its chopped vocal hooks and UKG style marimba parts.


JADEY LEIGH BIOGRAPHY

Hailing from Birmingham, Jadey's influences come from far more than the songs that her family would play, although 80's Soul and reggae is a good place to start. Her love of 90's House and Jungle proved a firm footing for the future.

As a bluesy, soulful songstress, she made her debut at a small pub in Rhondda, South Wales. It was as lead vocalist that she realised a true love for the likes of jazz singers Sarah Vaughn , Ella Fitzgerald and other such notaries including the inimitable Amy Winehouse.

In 2011, she went on to play a packed house at the Samba Lounge in Birmingham. But singing in a covers band did not fulfil the craving to write and record her own songs.

Around 2011, she formed a friendship with the late DJ Sparks a great producer and ultimately close friend. But having flirted briefly with some rappers, she eventually teamed up with DJ/Producer Krissi B. It was this relationship which brought her debut release on New State records "My Love" which appeared on the compilation 'Pure Bassline 2'.

More recently, Jadey has been singing with Simon Greatbach's House Jammerz and finally she has teamed up with Brian 'Keys' Tharme for the cut "Let me show you" on Bassball Records.
The future is looking bright!