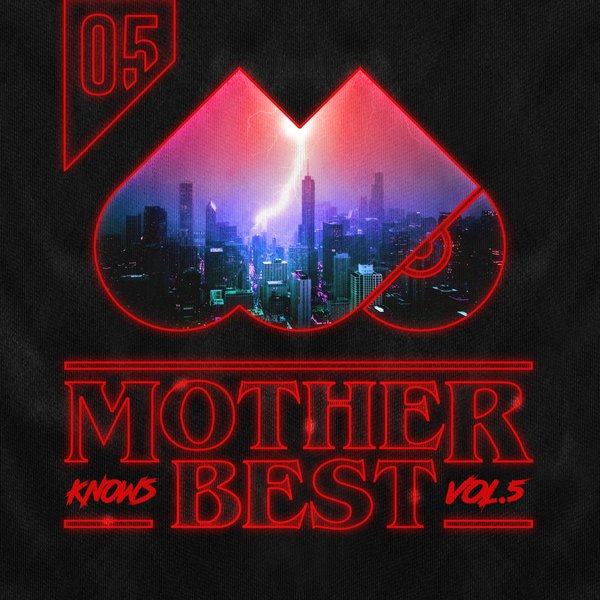 MOTHER RECODINGS return to the stage with their 5th volume of 'MOTHER KNOWS BEST', this time with a five track compilation featuring some driving and bass heavy house tracks that aim to have you bouncing straight into 2018.
Kicking off with KEVIN MCKAY and MARCO ANZALONE's, 'The Beat Goes On', they open up the series with a seriously groovy number that throws heat straight towards the dancefloor. Throwing some bumpy percussion, filtered vocal build ups and funky guitar riffs over a hard-hitting house beat, it proves to act as the perfect recipe for a late night jam.
SIMONE VITULLO's 'Big Bang Troubles' builds upon a driving bass heavy house groove, intensifying gradually through some choppy filtered vocal cuts, until finally the rhythm master sets off a huge release, with some nice synth intervals thrown in over the top.
This journey just keeps going with PAOLO MARTINI's 'Howsa', fusing together a pulsating bassline with some heavily chopped up vocals that sucks you into a seriously bouncy atmosphere.
PIEM's 'Anytime', gives you more of that tasty bass heavy fix, this time using a plethora of sound effects and playful vocal interludes to create some serious suspense with some massive bassline releases.
Swiss newcomer SALAMANDA's 'Ninety-Nine' perfectly rounds off the compilation, chopping up those catchy vocal licks with an energetic house beat. With some skilful synth swooshes blended in, this beat will keep you hooked from the very start.