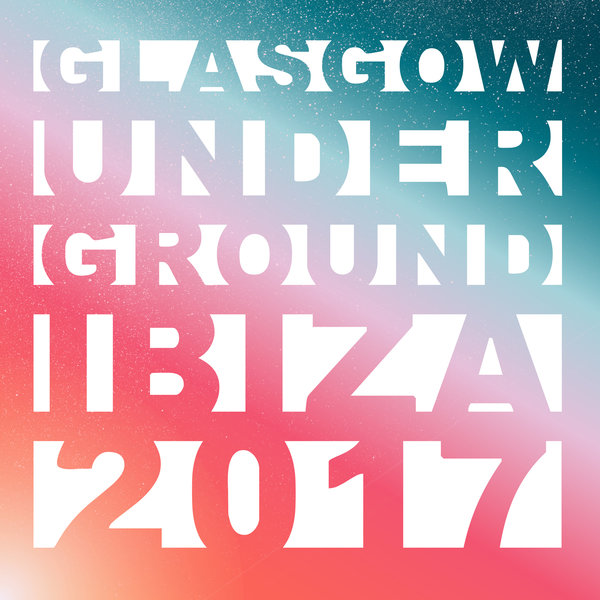 Glasgow Underground's Ibiza album is traditionally our biggest release of the year so Sam Dexter and Kevin McKay have been working their socks off to collect the best selection of cuts for the White Isle we could. This is what to expect:

We kick things off with Sante Sansone's remix for Kevin McKay where our Italian stallion drops the disco in favour of large Patrick Topping style bass-line banger. Chris Main's debut release is one of Kevin's faves of the last months and his re-tweak follows that. Next its our man in Barcelona, Piem, who hooks up with Luca M for the irresistible vocal jam "Nanana". Chris Main pops up again, this time with Dani Llamas and the sweet vocal tech of "Wickedness". Piem, with his second of three tracks on here, (you can tell this man plays Ibiza a lot!) de-techno's Lexa Hill's "I Am Not Techno". Italy's Landmark takes some time out from techno with a killer vocal jam and then Joe Red follows up his DFTD biggie with a funk-fuelled house jam with Vlada Asanin. Piem, for his 3rd entry brings Jamie Coins and a slamming preacher groove. Lastly, our friends from Greece & Qatar, Saccao & Van Dope deliver a reminder of loopy filter house from the 90s.

Support from: Groove Armada, Prok & Fitch, Steve Lawler, Danny Howard, Paco Osuna, Hollen, DJ T., Piem, PAX, Junior Sanchez, Will Atkinson, Sante Sansone, Chris Main, The Golden Boy, ATFC, Landmark, Robert Owens, Brigado Crew, Cassimm, Jamie Coins, Susinho, Echomen, Vanilla Ace, Sascha Dive, Habischman, Luvstuff, D.O.N.S, Severino, Heavyfeet, Space Motion, Larry Tee, Guy Mac, DJ SKT, Dorian Craft.