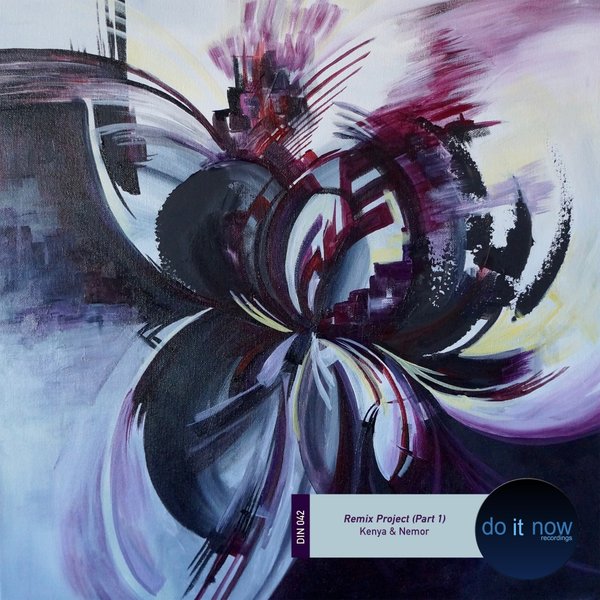 R&B artists, Kenya & Nemor, have been remixed by a top talent here on Do It Now Recordings. We are very pleased with these productions.

This Is Real (The Antidotes Remix) - Pulling out all the stops on this one, The Antidotes have done the original justice. They still have kept the original drum lined, but have added sprinkles of a lovely Rhodes piano, some stellar strings and best yet, a guitar solo that will blow your socks off. The production value here is top notch, which is what Do It Now Recordings has come to be known for. We appreciate this offering from The Antidotes and hope you will too.

You Take Me Places (Anthony K.s Place Mix) - This remix by Anthony K. is nothing short of interesting. Anthony plays with a lot of musical genres here; soul, drum and bass and even a little jazz. It will keep you guessing as to what he is going to do next! The vocals are still well interlaced throughout and are used beautifully with the piano accompaniment. Enjoy this one! So good.

U Know How It Goes (Fromwood Orange Remix) - Deep house master Fromwood takes the remix duties on U Know How It Goes. From out the gate you are presented with a killer bass track that carries the song the whole way. A little afro house that is definitely deep and soulful, Fromwood crushes the original with his Orange Remix. This will be a monster dance floor bomb!

Give It To Me (Forteba Remix) - Boy, does this track groove! Fire. This is a track you want to blast in the car on a warm summer's night drive. Forteba really gives the original some life with his remix here. A deep sub bass and a thumping kick locks in the soulfulness of the original. Add in a little sax, guitar licks and the original sultry vocal with a killer break down and we are sure you will throw this on repeat.