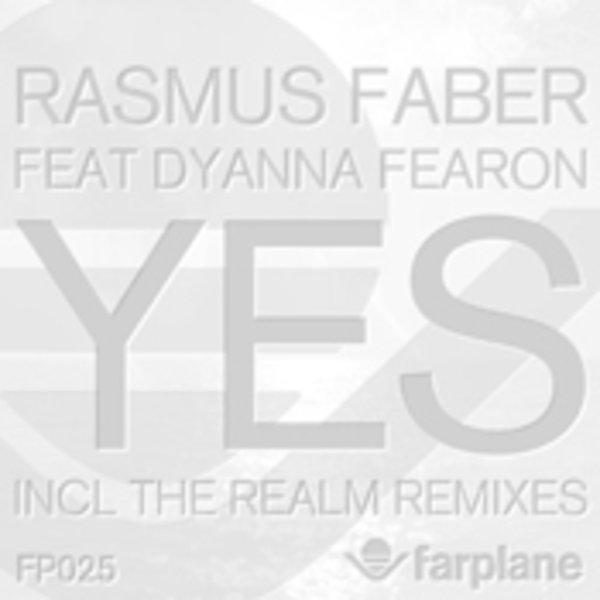 Lush live strings, Dyanna Fearon's harmonic vocals, rolling bass, and the precise piano of Swedish producer Rasmus Faber all build for yet another dancefloor dreamscape of a production via Farplane Records."Yes" shines through as another slice of future soul with the original mix getting the remix treatment from Rasmus himself as well as UK's The Realm (Oli Lazarus from Reel People and Toni Economides). Rasmus remix brings in an Asian influence, smooth yet snappy four four tempo and twists Dyanna Fearon's vocal into a hypnotic peak time crowd pleaser.
The Realm bring things back to basics with a straight focus on the vocal all under the guide of a chunky bass line, synth keys on a four to the floor beat.

Also in this package is a very special bonus mix, courtesy of Holland's finest, Hardsoul!
They have made one of their very fine Reconstructions on one of the most beloved singles of Rasmus' Where We Belong album. Also sung by Dyanna Fearon, Give It To Me has been given a new outing, proving Hardsoul's production skills once again!