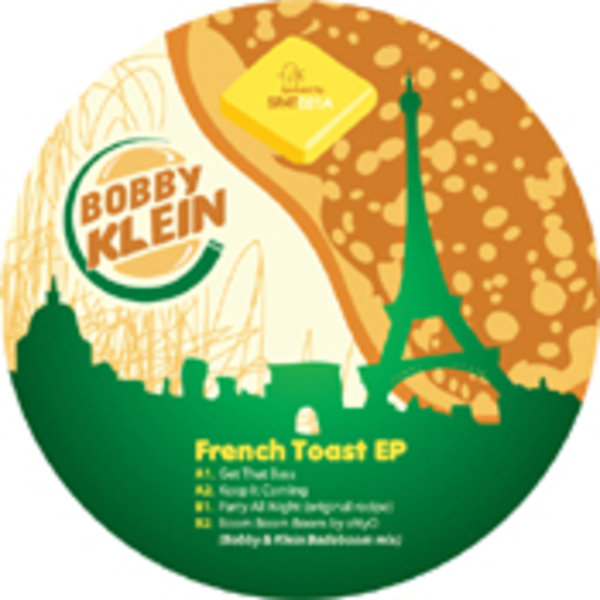 Spatula City Records is proud to presents its 21st release! Back after a three year hiatus from the land of kitchen utensils returns France's favorite sons Bobby & Klein with their new record "French Toast EP". First established on Spatula City three years ago with their dance floor smash hit "Party All Night", the duo returns with a super heavy cream pour of pure funky house perfection.

The first tune "Get That Bass" is a straight away bass line banger. Funky rhythms alongside a wicked wobbly bass line makes for loose belts and pants falling down fun on the dance floor. This tune is a favorite among swingers and sex addicts alike.

The second cut on the A side continues with the bass line madness. "Keep It Coming" incorporates a juicy bass line smothered over Latin rhythms, complete with a sexy vocal hook that keeps you coming back for more ;)

On the backside we have the "Party All Night (Original Recipe)" , which has been long awaited by many house music enthusiasts. This mix mimics the original that was released three years ago, except it has a killer wicked radio intro that is perfect for starting off dj sets and hyping up the crowd. It is an absolutely wonderful dj tool.

To seal the deal B&K give us the aNyO - Boom Boom Boom (Bobby & Klein Badaboom Mix). This is an absolute classic danceoor jam that has just been waiting for a home and has finally found it. Welcome home baby!