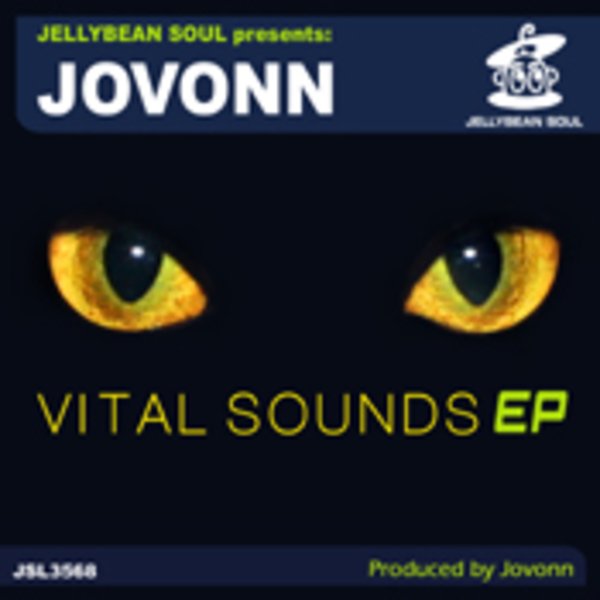 Selections and unreleased mixes from the forthcoming album "Music Awakening" by JovonnJovonn and Jellybean Soul bring you a sampling of the latest from 'The God Father of the Underground'. Vital Sound is a solid EP throughout, beginning with the hard driving title track, followed by the aptly named "Bouncin'", and finished with the deep and dark "Keep It Movin". Signature Jovonn at his best!

EARLY FEEDBACK:
Tony Carrasco (USA) "Sexy Electro Funk...nice package! Right Up my alley, peak time frentic electrik! Essential my fav is BOUNCIN..Dope 80s Electro Funk vibe."

Ralf GUM (Germany) "Bouncin will do well in the clubs"

Aaron Ross (UK) "The underground don never fails to please"

Quentin Harris (USA) "Nice set of tracks"

Baggi Begovic (Netherlands) "Jovonn's Next Moov club mix of 'Vital Rock' rocks!!!!"

Hallex.M (France) "Thanks for this dope song !! I like the Vital Sound (Jovonn next moov club mix) perfect for the underground big room !!!"

Henri Kohn (Germany) "Bouncin round the office to this. Soon I see them headz bouncin on the floor to it! Smooth"

Parrish Wintersmith (USA) "No question, all tracks are drop-able in my book. Just take your pick!"

Greg Gauthier (France) "Very nice !!! Love it !!!"

Franke Estevez (USA) "Deep and straight up New York....Great Tracks!!!"

Danny Rampling (UK) "Cool, deep underground NYC house music – excellent"

Louie Lou Gorbea (USA) "Big Up's to Jovann...always has that refreshing sound....this has a really nice twist to it"

Franco De Mulero (Ibiza) "AMAZING... FULL SUPPORT"

Stephen Rigmaiden (USA) "Word! Im definitley Feeling Vital Sound, Jovonn bringin Bangrs out! Will Support"

Raul Campos (USA) "Vital Sound is exactly that! Vital for the floor!"


CREDITS:
Produced by Jovonn for Baseroom Entertainment
Written by: Jovonn Armstrong
Published by: Vontonchic Publishing / My Soulmate Songs (ASCAP)

Mastered by Emanuel Geller @ Salz Mastering - Cologne, Germany

Executive Producer: Jellybean Benitez

Visit us at our website: http://www.jellybeansoul.com

Facebook:
http://www.facebook.com/pages/New-York-NY/Jellybean-Soul/8133353042

Twitter:
http://twitter/jellybean_soul

MySpace Links:
http://www.myspace.com/jellybeansoul
http://www.myspace.com/nextmoov

For inquiries, please send email to:
info@jellybeanmusicgroup.com

(p) & © 2010 Fuego Media, L.L.C.