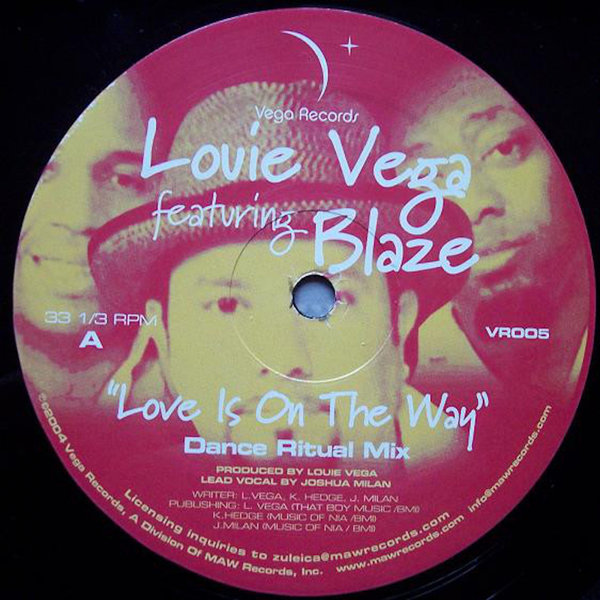 2 of the biggest names in NYC house, Louie Vega and Blaze, teaming up for this new 12 on Louie s own Vega imprint!

As you would expect, smooth late night vocal house, with the Blaze boys shining bright amid Louie s rich production, with a superb vocal from Kevin backed by wonderful keys, shuffling Latin beats, a sublime guitar hook, and a laidback funky bassline.

The 'Rhythm Mix' drops the vocal track to let those lush deep house vibes work the late night floors alone, while the final cut gives you the beats to tool around with!